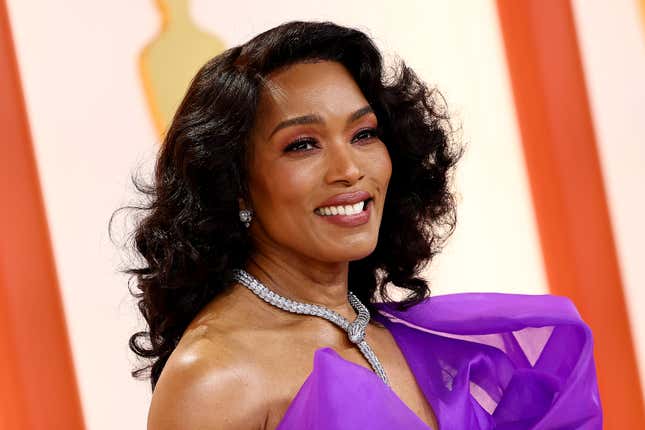 The 95th Academy Awards are a night full of firsts. With so many artists receiving nominations for the first time, we're going to see a lot of people collecting their first Oscars tonight. But if we're being honest, the first we're most excited about is Angela Bassett possibly picking up Marvel Studios' first ever acting Oscar for her absolutely stunning work as Queen Ramonda in Black Panther: Wakanda Forever. Unfortunately, the story did not end the way we thought it would. Jamie Lee Curtis won for Everything Everywhere All at Once. Let me be clear, I'm a big fan of hers, so I'm genuinely happy for her. However, this was Angela's year.

2023 Oscars: Ruth Carter On Turning Angela Bassett Into A Queen Through Costume
Sometimes, the Academy will decide to award an actor for their body work, not their performance in a particular film. It's how Al Pacino won for Scent of a Woman when Denzel was clearly better in Malcolm X. Jamie Lee Curtis is great, she deserves recognition, but she's also Hollywood royalty/ Her mother is Janet Leigh and her father is Tony Curtis. She was raised in the business. Something she referenced in her acceptance speech. Just like all the other times we've had to address the disappointment of Black women throughout awards season, this is not about Jamie Lee Curtis. It's about the Academy not wanting to recognize Black women when they're playing queens, warriors and advocates for justice. And like Black women always do, Angela was a true professional in defeat, though we still saw her dismay come through.
This is Bassett's second Oscar nomination, having previously received a nod for Best Actress for her extraordinary portrayal of Tina Turner in What's Love Got to Do with It. She lost that one to Holly Hunter in The Piano, but that didn't stop her from delivering amazing performances in every single project. Think about it, have you ever seen a bad Angela Bassett performance? Of course you haven't because no such thing exists.
Throughout Wakanda Forever, she led us through our grief and let the audience know that it was OK to feel all the emotions the film brought up. Yes, her scene in the throne room is getting a lot of attention—as it should—but she also shines in Ramonda's quiet moments. This is a woman who has lost everything, but doesn't have time to grieve, because she has a country to run.
There's been a lot of talk about her being the first actor from a Marvel film to receive a nomination. As someone who's obsessed with all things MCU, I can tell you that this is not a surprise. This is not a knock against the other stars in the franchise, there's just something special about the way she makes a character real. You forget you're watching a movie and truly believe you're following the life of Queen Ramonda. A lot of actors do this with their performances, but every woman Angela Bassett portrays is a queen because she makes their lives important and impactful.
Before we get into how Twitter was not happy about this situation, let's take a moment and show some love to Michael B. Jordan and Jonathan Majors for giving their queen her respect.
Now let's get into the craziness the internet is known for.
We don't need an Oscar to know who our one true queen is.