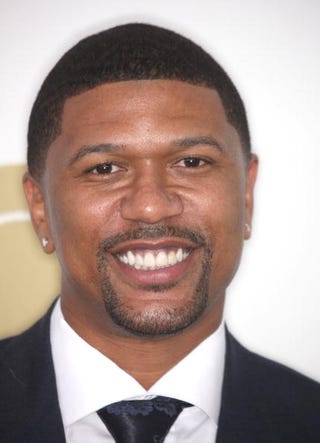 EURweb is reporting that former basketball star and current ESPN analyst Jalen Rose is in the news for something other than his controversial comments in the documentary The Fab Five. Rose was arrested on March 11 when he lost control of his vehicle and crashed along an icy road. Reports say that Rose, 38, was in his hometown of Detroit for the opening of the Jalen Rose Leadership Academy, a charter school designed to provide underprivileged youths with college-prep experience, when the incident happened. Rose's lawyer says that he looks forward to addressing the charges in the courtroom, not in the press.
Note to Jalen: Getting arrested for a DUI is not a good example of leadership. We're sure he knows this, since he has been an incredible leader on and off the court. Jalen Rose has had a pretty spectacular professional career. Let's hope he doesn't blemish it with incidents like these.
Read more at EURweb.
In other news: Libya: President Obama Says 'Qaddafi Will Step Down.'
Like The Root on Facebook. Follow us on Twitter.