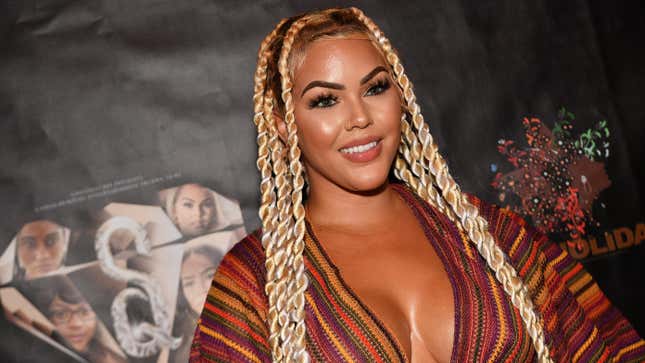 The death of JackyOh on May 31 shocked the entertainment world. The former Wild N' Out star passed away at the age of 32, leaving behind longtime partner DC Young Fly and their three children. Family, friends and fans not only posted online tributes to pay homage to the late star (born Jacklyn Smith), but they have also been buying her beauty brand in bulk.
Samuel L. Jackson Returns As Nick Fury in Marvel's Secret Invasion–Our TV Pick This Week
A representative for Jacky told TMZ on Wednesday that J Nova Collection is selling out fast. They stated that they are "super proud of the foundation Jacky has built for the business to operate and have great products." The team also thanked everyone "for the continuous support as Nova's business continues to flourish with her mom watching over."
The company, which is named after Jacky and DC Young Fly's first daughter, Nova, has gotten over 2,000 orders since her death. J Nova Collection features an array of beauty items including lip gloss, lip liner and eyelashes being crowd favorites. At one point, the rep confirmed that the website had to shut down because of such a huge jump in traffic.
They also stated that Jacky was very hands-on with the J Nova Collection and ran it alongside her sister Megan (Megan is also the brand's creative director). In addition, Jacky's family and friends are currently help run J Nova Collection when it comes to customers receiving their orders.
Furthermore, the rep explained that J Nova Collection could eventually be helmed by Nova someday (she is only 6 years old) but the family plans on figuring out who will eventually take over and be the leader of the company.
Jacky Oh was honored over the weekend during a touching Celebration of Life ceremony. Stars like Nick Cannon, Jessie Woo and B. Simone were in attendance as well as Jacky's closest friends and family.