In case you were wondering what Aretha Franklin's family thought about the eulogy delivered by Rev. Jasper Williams Jr., wonder no more: they thought it was trash.
On Monday, Vaughn Franklin, Aretha's nephew, called the eulogy "offensive" and "very, very distasteful," in a statement made on behalf of the family.
"He spoke for 50 minutes and at no time did he properly eulogize her," Vaughn said. "We feel that Rev. Jasper Williams Jr. used this platform to push his negative agenda, which as a family, we do not agree with."
He also clarified that Rev. Williams was not specifically requested by Aretha before she passed.
"Dying is a topic that she never discussed with anyone," he said.
His statement appears in full at the Detroit Free Press.
The eulogy was a long-winded foray into the most toxic kind of respectability politics, discounting Aretha's life and accomplishments and focusing, instead, on dismissing the Black Lives Matter movement and warning of the evils of black-on-black crime and single motherhood. Not only was the Queen of Soul a known civil rights advocate (this was mentioned multiple times by other speakers at the marathon homegoing on Friday, including the Revs. Al Sharpton and Jesse Jackson), but she was a single mother as well.
G/O Media may get a commission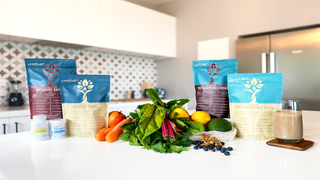 The eulogy drew a vocal and almost instantaneous response from social media, and from attendees at the funeral itself—most notably from Stevie Wonder, who during his musical tribute, rebutted Williams' assertion that "no, black lives do not matter" until something is done about black-on-black crime.
"Black lives do matter," Wonder said, to applause.
"I know it's controversial," Williams told the Atlanta Journal-Constitution on Saturday, defending the sermon.
"I saw what is happening in black America today that is really leading us to lose our soul, so to speak," the Atlanta pastor said about his remarks, adding the "queen is not being served well."
Vaughn Franklin, however, says they were caught "off guard" by the remarks, which weren't discussed with the family before the eulogy was delivered, reports the Seattle Post-Intelligencer.