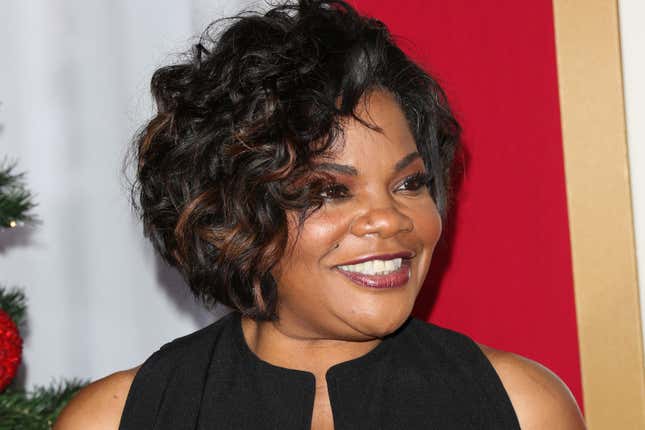 "Can y'all believe this shit?" Academy Award-winning actress and comedian Mo'Nique is finally sharing new details about her forthcoming, first-ever comedy special on Netflix.

In an interview with Variety on Thursday, she explained that the upcoming project, aptly titled My Name is Mo'Nique, is a "love letter to the people that have always been supportive" and a reintroduction to who he is now as an evolved entertainer.
"We titled it My Name Is Mo'Nique because when you walk away from this special, you will truly understand who I am," she said. "You'll understand why I stand the way I stand. You will understand why I speak the way I speak. "My Name Is Mo'Nique" is me saying to all the beautiful people out there: Let me invite you with me so you can understand who I am."
She continued, "Mo'Nique now is 55 years old. So Mo'Nique is different from when you saw Mo'Nique on Def Jam. You know, the evolvement happened as an entertainer, as a performer. So, it has been an absolute honor to stand in front of people that have been coming to see me from the first time I've walked on the stage."
"This special right here is—I don't know what to say. It's my love letter to the people that have always been supportive, and I just want to introduce you to me so you don't ever have to guess. You don't have to hear it from dropping shade, dropping tea—what is it, 'spilling tea?' What do the children say?," she concluded.
Per Indiewire, the special was previously taped in Atlanta during the latter part of 2022, though an official premiere date has not been set.
As you may remember this special marks a brand new step forward in the relationship between Netflix and the comedian. As previously reported by The Root, the Precious star previously sued the streaming network for offering her significantly less than male counterparts like Chris Rock and Dave Chappelle back in 2019. Both parties eventually decided to settle after a testy period in June 2022.
Additionally, Mo'Nique can currently be seen in the BET+ original film, The Reading, executive produced by Lee Daniels. In it, she stars as Emma, a woman who copes by writing a book after a deadly home invasion. But when a young psychic and her team perform a reading in her home, a new terror is unleashed. She also has a recurring role on the popular STARZ series, BMF.