Panelists Ask What 'Racially Tinged' Really Means
Gregory's 4 p.m. Service Called Too Late to Cover
Clinton an Astute Media Critic in New Book
Tribe Faulted for Indian Country Today Failures
Chideya Named to J-Post at Ford Foundation
Belton Officially Named Editor-in-Chief of The Root
'Root 100' Singles Out Black Journalists
Short Takes
Panelists Ask What 'Racially Tinged' Really Means
A panel discussion in Charlottesville, Va., scene of a fatal clash between neo-Nazis and white supremacists and their protesters last month, was conceived as an exchange of views on "race, racism and the news."
But since the controversy ignited last week by tweets from ESPN's Jemele Hill calling President Trump a white supremacist, the discussion homed in on the terminology journalists use to describe racial relationships.

"Racism." "White supremacy."
"It's just a challenge of beginning to recognize that these aren't pejorative," Jamelle Bouie, chief political correspondent for Slate magazine and a black journalist, said at the forum, which was sponsored by Columbia Journalism Review, the Center for Media and Citizenship, C-VILLE Weekly and Charlottesville Tomorrow.
G/O Media may get a commission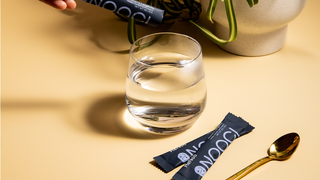 A lot of the press treats those terms like potholes to be swerved around, Bouie said. But they describe a "material reality" that describes "the truth of what's happening."
To use "white supremacy" is "seen as progressive, radical," added Collier Meyerson, a black journalist who is a fellow at the Nation Institute. What's needed are "journalists everywhere who have integrity to push back on that and say no — that's not true." It's just stating a fact.
After all, the panelists asked, what do such euphemisms as "racially tinged" or "racially charged" really mean?
Still, Meyerson said she feels as though using the words "racism" or "white supremacy" would mean "I won't be able to write for the New York Times or the New Yorker." Or maybe even the local newspaper. John Mason, vice chair of Charlotteville's Blue Ribbon Commission on Race, Memorials and Public Spaces, said from the audience that until recently, journalists at Charlottesville's Daily Progress "could not bring themselves to repeat the phrase ["white supremacy"] except in scare quotes."
A local protest group, Showing Up for Racial Justice, known as SURJ, played a role in inserting more truthful language into the printed dialogue, he said.
Who should own the challenge? Jordy Yager, freelance journalist and winner of Association of Alternative Newsmedia's 2017 award for race reporting, maintained that "It's a white people's problem. We don't call on women to stop sexism," said the white and male Yager.
Siva Vaidhyanathan, director of the Center for Media and Citizenship at the University of Virginia, located in Charlottesville, said one roadblock is "a poverty of recognition" about how white supremacy is expressed. It does not have to be by wearing hoods. It is also how people of color are treated at the check-out counter or whether black or brown people are accepted as renters. "We should acknowledge the range of expression" that the term encompasses, said Vaidhyanathan, who is white.
Put another way, "You must see whose identity is sacrificed for your identity to be supreme," said Meyerson.
(An animated video by the Atlantic features an excerpt from an interview with Ta-Nehisi Coates about his cover story in the October issue, "The First White President.")
The discussion came shortly after a new poll showed "that while most Americans say they are against racism and white nationalism, many hold those very views," theGrio.com reported on Sunday.
"It was an online Ipsos poll for Thomson Reuters and the University of Virginia Center for Politics that took place between August 21 and September 5. It sampled approximately 5,360 people and asked race-related questions that people could agree or disagree with to varying degrees.
" 'While there is relatively little national endorsement of neo-Nazis and white supremacists,' according to the poll's findings, 'there are troubling levels of support for certain racially-charged ideas and attitudes frequently expressed by extremist groups.' . . . "
"Eight percent of respondents said they supported white nationalism as a group or movement but far more of them said they supported their viewpoints. It should also be noted that 39 percent agreed that 'white people are currently under attack in this country.'
" 'The poll results do show both an American public that overwhelmingly rejects racist affiliations and movements but at the same time is more tolerant of racially insensitive positions,' Kyle Kondik, communications director at the University of Virginia Center for Politics, stated.
" 'The results may be what you might expect from a country that is arguably defined by racial conflict,' he went on. 'And one that can vote for an African-American for president who ran on unity less than a decade ago, and then turn around and vote for a vehemently anti-immigrant candidate who exploited white grievances just last year.' . . . "
Jenice Armstrong, Philadelphia Daily News: Tweets shouldn't make ESPN's Jemele Hill the next Kaepernick
Lauren Berg, Daily Progress, Charlottesville, Va.: In wake of rallies, UVa panel analyzes civil rights under Trump
Charles M. Blow, New York Times: Is Trump a White Supremacist?
Will Bunch, Philadelphia Daily News: A shocking racial injustice in St. Louis proves that Jemele Hill is right on the money
Jonathan Capehart, Washington Post: 'The first white president' is a 'bad dude'
Danette Chavez, avclub.com: David Simon gives a hearty "fuck off" to the White House over ESPN comments
Michael H. Cottman, BlackAmericaWeb.com: Jemele Hill Is Entitled To Freedom Of Speech On Her Own Social Media
Richard Deitsch, Sports Illustrated: Jemele Hill Finds Support Among Media Twitter Users
J.R. Gamble, the Shadow League: Kevin Durant Announces His Support For Jemele Hill
Dahleen Glanton, Chicago Tribune: As Trump seethes over ESPN anchor's tweet, a movement breathes to life
Perry Green, Afro-American Newspapers: Shout-Out to the Black News Correspondents for Standing Behind Jemele Hill
Perry Green and Stephen D. Riley, Afro-American Newspapers: Do Politics and Sports Mix? AFRO Sports Desk Faceoff
Ricardo A. Hazell, Shadow League: Jemele Hill Proves That Free Speech For Black Folk Ain't Free At All
Ed Mazza, HuffPost:, Donald Trump Is Demanding An Apology. Don Lemon Has The Perfect Response.
Christiana Mbakwe, Columbia Journalism Review: White-supremacy threat demands its own beat reporters (Aug. 21)
Media Matters for America: WaPo's Wesley Lowery: ESPN shouldn't restrict their commentators from speaking out about news events
Clarence Page, Chicago Tribune: Trump just can't quit those alt-right supporters
Leonard Pitts Jr., Miami Herald: Since he walks like a racist and talks like a racist …
Jesse Washington, the Undefeated: The NFL is being squeezed by boycotts from both sides over anthem protests
Gregory's 4 p.m. Service Called Too Late to Cover
How often do you see the children of Martin Luther King Jr., Malcolm X and Medgar Evers together? Before 7,000 to 8,000 people? Along with Stevie Wonder, the mayor of Washington, D.C., the Nation of Islam's Louis Farrakhan, a few members of Congress, entertainers, civic leaders, actors, comedians, preachers, and even the reclusive Bill and Camille Cosby, along with the daughter of Richard Pryor?
It happened Saturday at a six-hour service for Dick Gregory, the comedian and activist who died at 84 on Aug. 19 after being a part of the public fabric since the 1960s, when he was the first African American invited to sit on the "Tonight" show couch. The service took place in Landover, Md., outside Washington, and it was followed the next morning by a march to historic U Street, once known as "Black Broadway" but now a symbol of the city's gentrification.
That march, sponsored by the District of Columbia government, drew "at least 1,000 to 2,000 people," Gregory's son, Dr. Christian Gregory, told Journal-isms by telephone. It went from the historic Howard Theater to the tourist-friendly Ben's Chili Bowl, where Gregory's portrait is part of an outside mural. Then they held a 40-minute rally, complete with a New Orleans band.
The Saturday service was broadcast live on Pacifica's WPFW-FM and streamed on the TVOne website, with news stories on the CBS, NBC and ABC network-affiliated television stations. Christian Gregory said he was interviewed by CBS News.
But it was missing both days from the pages of the Washington Post, the city's dominant news medium with the largest news staff.
"The funeral's 4pm start and anticipated length made it difficult to cover the event for our print deadlines," a Post spokesperson told Journal-isms. "We anticipated that the AP would cover the event, and we published their account on our site. The funeral was one of many news events that were competing for coverage on Saturday."
The unbylined Associated Press story was five paragraphs.
The next day, the Post delivered full-throated coverage of the Emmy Awards, which began at 8 p.m. Eastern time and pushed many a deadline.
"It breaks my heart," said Hamil R. Harris, a former Post reporter who covered the Saturday service for the Afro-American newspapers and the Prince George's Suite. "Dick Gregory to me was truly an urban prophet," with his pulse on the community and insights into the highest levels of government.
"This was a missed opportunity. That's why you need black assignment editors," Harris said.
The Post was not the only news outlet to skip the service. At WAMU-FM, the NPR affiliate, "we made the difficult decision to focus our resources Saturday on what we had expected to be a major and potentially disruptive protest on the Mall," Editorial Director Alicia Montgomery told Journal-isms, referring to the Juggalos, tattooed, pierced fans of the rap-metal group Insane Clown Posse whose demonstration grew hundreds, not the thousands expected. The Post also sent a reporter to cover the Juggalos.

In addition to his status as a historical figure and part of the civil rights movement, Gregory was a colleague of the iconic parents of those children who came to speak at the "celebration of life."
The TVOne cable network streamed the entire service on its website. "The family gave permission for the funeral to be live streamed. Dick Gregory was a dear friend of the network via Ms. Cathy Hughes," TV One's founder, spokeswoman Alonda Thomas said.
WPFW-FM, a community station owned by the progressive Pacifica Foundation, carried the service from 4 p.m. to its 10 p.m. conclusion, News Director Askia Muhammad said. Muhammad wrote his own story about the service for the Final Call, the Nation of Islam newspaper.
"Broadcasting the Dick Gregory funeral service was vital to us, because we share the same DNA," Muhammad told Journal-isms by email. "Dick Gregory was a 'Brother'-member of the WPFW Family.
"He was a frequent on-air guest with his wise words which always helped us illuminate our Mission for our listeners. He also served a term on the Pacifica National Board. He was one of the family, and his homegoing service belonged to our listeners."
Gregory also belonged to others. When he died, the Post put the obituary on the front page and ran a tribute inside. The main headline read, "'He taught us how to laugh. He taught us how to fight': The world mourns Dick Gregory."
Sophia Barnes, WRC-TV: Dick Gregory Honored With DC Parade, Maryland Service (video)
Benjamin F. Chavis Jr., National Newspaper Publishers Association: The NNPA Salutes the Living Legacy of Dick Gregory
Dick Gregory, HarperCollins: "Defining Moments in Black History: Reading Between the Lies" (book announcement)
Lottie L. Joiner, The Root: Dick Gregory Honored During 'Celebration of Life' Service
Q McCray, WJLA-TV: Friends, family gather to celebrate the life of the legendary Dick Gregory and tweets
Larry Miller, WUSA-TV: The life of Dick Gregory celebrated in rousing ceremony (video)
A.R. Shaw, rollingout.com: Louis Farrakhan, Stevie Wonder, Maxine Waters honor Dick Gregory at his funeral
Derrick Ward, WRC-TV: Parade Honors Dick Gregory's Life (video)
YouTube.com: TV One's Complete Live Coverage of the Homegoing Service of Dick Gregory, Jericho City Of Praise (video)
Clinton an Astute Media Critic in New Book
"Normally, I hate it when politicians play media critics," David Zurawik wrote Friday for the Baltimore Sun.
"Whether it is Barack Obama talking about the press as a pack of fools distracted by the 'bright, shiny object' or Donald Trump calling anyone who disagrees with him a purveyor of 'fake news,' such critiques are often misinformed and almost always self-serving.
"As I wrote during the 2016 election, I thought Hillary Clinton was terrible as a media candidate. But in her new book, 'What Happened,' which was published Tuesday, she proves to be a very good media critic in analyzing one important realm of the information ecosystem: conservative platforms like Fox News, the Breitbart News Network and the Maryland-based Sinclair Broadcast Group serving as political tools. That media development, she says, is leaving liberal politicians at a rapidly mounting political disadvantage. And that, she says, is a danger to democracy.
" 'For example,' she writes in reference to a YouTube video that surfaced six weeks before the election, 'a prominent Trump supporter and evangelical bishop, Aubrey Shines, produced an online video attacking me because Democrats "gave this country slavery, the KKK and Jim Crow laws."
"The video, which was posted under the headline, 'Black Pastors Do Not Support Hillary Clinton,' was accompanied by type saying, 'Contrary to the story the media would like you to believe, there is a strong base of minority and Christian voters who do not support Hillary Clinton. … It is time for voters to get off of the plantation and read and think for themselves.'
"To date, the video has only been seen by 20,117 viewers, but it received much wider distribution during the election through what Clinton characterized as a messaging weapon.
" 'The charge was largely amplified by the conservative media company Sinclair Broadcast Group,' Clinton writes, 'which distributed it to all 173 of its local television stations across the country, along with other right-wing propaganda. Sinclair is now poised to grow to 223 stations. It would reach an estimated 72 percent of American households.' . . ."
Jeff Jarvis, medium.com: Hillary Clinton and Journalism's Failures
Tribe Faulted for Indian Country Today Failures
"In September of this year Indian Country Today, a weekly online information entity, announced it was suspending operations after 36 years in business, first on the Lakota territory under the ownership of Tim Giago before being purchased in 1998 by the Oneida Nation of New York, Inc. and moved from South Dakota to New York," Doug George-Kanentiio wrote Sept. 11 for indianz.com.
"As the former editor of Akwesasne Notes (1986-1992) I have strong opinions as to why ICT failed.
"Primarily it was the contrast between a community based news publication such as Akwesasne Notes and one which had its offices Manhattan with a manager who was once employed by Playboy.
"Ours (Notes) was the primary news source for indigenous people across the continent and was the official publication of the Mohawk Nation with a strong commitment to freedom of the press and outright advocacy for the rights and liberties of Native people everywhere.
"ICT was an 'enterprise' of the ONNY without a distinct separation from the CEO of that corporate entity and its communications operations which in turn affected its credibility among Native people. Maybe ICT was a little too slick, too mainstream, too hyped.
"The problems with ICT can be traced to its decision by the first editors and managers to leave Lakota territory where it had community support and move to offices in central New York and then to an urban environment far removed from the people it was designed to serve. There was no connection between the Oneida people and ICT — it lacked presence and was largely irrelevant to their lives. . . ."
In the comments section, Giago wrote, "I owned Indian Country Today for 18 years and was hugely successful because it covered all 9 reservations in SD. After 18 years with never a vacation, working 7 days a week with no time off, I was just burned out. I sold the paper to the Onieda in 1999. Worst mistake I ever made."
Giago elaborated for Journal-isms on Monday.
"In the 18 years I owned Indian Country Today I fought tooth and nail for freedom of expression and press in Indian Country. One of the first moves the Oneida made was to stifle and censure that freedom.
"They fired two of my top writers for disagreeing with them, Brenda Norrell and Delphine Red Shirt, and then refused to print any letter [or] column critical of the paper or the tribe. When I sold the paper I sold the freedom of expression I had fought so hard to attain and retain. I assumed erroneously that since the Oneida were a very progressive tribe that they would not behave as all of the other tribes that did not practice freedom of the press in their own tribal newspapers. That is why I started an independent newspaper because there was no freedom of the press in Indian country until I challenged and changed it."
Mark Trahant, Trahant Reports: Indian Country is strong when media in Indian Country is strong
Chideya Named to J-Post at Ford Foundation
Farai Chideya, who has worked as a reporter, political and cultural analyst and educator, has been named program officer for journalism on the Ford Foundation's Creativity and Expression team, the foundation announced Monday. She awards grants.
"Journalism is both a force for connecting a divided America and a space where America's divisions are apparent in our newsrooms," Chideya said in the announcement.
"I'm honored to be a part of the Ford Foundation's efforts to help journalism live up to its great promise. We are at the cusp of the fiftieth anniversary of the Kerner Commission Report, which urged us to view journalistic equity as a matter of national security, among other things. I believe we can do great good in a time of great need."
Elizabeth Alexander, director/creativity and free expression, said in her announcement, "Chideya also views journalism as a discipline which connects us across continents and cultures. She has visited 30 nations and six continents as a reporter and for the pleasure of cultural exchange.
"Early this month, she made her first visit to Australia, where she delivered a lecture on the ways that the human mind can reject factual inquiry and data when it comes to political decision making. Her journeys have helped her build a network of international journalists and leaders which she hopes to engage in her work at Ford. As the child of a Zimbabwean immigrant and a Baltimore-born black American, Chideya also visits Southern Africa on a regular basis for family visits and journalistic trips."
Belton Officially Named Editor-in-Chief of The Root
Danielle Belton has officially been named editor-in-chief of The Root, Gizmodo Media Group CEO Raju Narisetti and Editorial Director Susie Banikarim announced on Monday.

"Belton takes on this new role as the site hits record-highs in audience and engagement. In addition, Genetta Adams has been promoted to Managing Editor and Yesha Callahan to Deputy Managing Editor," the announcement said.
As reported in this space last month, Belton's promotion comes as Henry Louis Gates Jr., who co-founded the online magazine in 2008 with Donald E. Graham, then chief executive of the Washington Post Co., moves to a different role in the parent company. Belton had been managing editor.
In their announcement, Narisetti and Banikarim wrote, "Danielle has led The Root newsroom, as its Managing Editor, since May 2016. This past year, under her leadership, The Root has seen tremendous audience growth and engagement, reaching a record 12.1 million US unique readers on site in August, up from about 5 million a year ago. August also marked The Root's sixth-straight month of growth in page views, up 56% from the previous month. . . . ."
Journal-isms also appears on The Root.
'Root 100' Singles Out Black Journalists
Jordan Peele, who "wrote, produced and directed Get Out, easily the most discussed, dissected and memed movie of the year," tops this year's Root 100, the list from TheRoot.com that identifies the "African-American leaders, the innovators and the game changers who made a difference over the past year," the website announced Monday. Those listed must be 45 years old and under.
The website also declared that "In a year in which the media has been perpetually under siege, we also pay tribute to the black journalists and commentators who fearlessly continue to speak truth to power.

It named "journalists like Yamiche Alcindor (13), who covers politics and social justice for the New York Times; Angela Rye (19), whose biting political commentary on CNN has left a river of conservative white tears in its wake; the dynamic duo of Ta-Nehisi Coates (5) and Vann R. Newkirk II (65), who use their platforms at The Atlantic to challenge those in power who are only interested in maintaining white supremacy; Nikole Hannah-Jones (50), who co-founded an organization to ensure that the next generation of investigative journalists includes people of color; and Wesley Lowery (87), whose award-winning book detailing the uprising in Ferguson, Mo., is being developed into a television series."
Short Takes
Fifty years ago, "a Chicano publication named La Raza was launched as a newspaper, and chronicled a turbulent decade between 1967-1977, as young Mexican Americans in Southern California sought to empower their communities," (audio) Karen Grigsby Bates reported Saturday for NPR's "All Things Considered." "The Autry Museum of the American West will unveil an exhibit on La Raza and the societal change it sought with a huge trove of previously unreleased photos that give a very nuanced portrait of a movement and its people." The exhibit opened Saturday and is to run through Feb. 19, 2019.

"Protest for the sake of protest certainly helps angry people vent," the St. Louis Post-Dispatch editorialized on Monday. "But beyond that, it's hard to decipher what are the specific goals of those occupying the streets and disrupting the city in response to Friday's Jason Stockley verdict. There are indications that protest organizers don't even agree among themselves about their mission. A clear articulation of purpose would establish a rallying point for everyone to get behind. A lot of people are angry at the verdict that allowed Stockley, a former St. Louis police officer, to walk free from murder charges in the 2011 shooting death of suspected drug dealer Anthony Lamar Smith. Anger, however, is not a roadmap to change. . . ." The editorial urged the protesters to set goals.
"Roughly two months after launching a San Diego station, the Telemundo Station Group is in the process of creating its next O&O [owned-and-operated station]— this one in Washington, D.C.," Diana Marszalek reported Sept. 11 for Broadcasting & Cable. She quoted from an internal memo from Jackie Bradford, president and general manager of WRC, the Washington NBC owned-and-operated station. "This project will expand NBC Washington news staff with a new team of Spanish-speaking and bilingual journalists to launch the new station. Both news teams will serve Spanish- and English-speaking viewers in the greater Washington, D.C. region," the memo said.
"Blavity, the media and events startup focused on black millennials and black culture, has acquired travel startup Travel Noire for an undisclosed amount," Megan Rose Dickey reported Monday for TechCrunch. "Travel Noire, which offers up traveling tips and guidance for black millennials, reaches over 2 million millennials a month . . . Travel Noire marks Blavity's second acquisition of year. A few months ago, Blavity bought media platform Shadow and Act. . . ."
"Detroit Free Press columnist Rochelle Riley on Monday was selected for the 2017 Pulliam Editorial Fellowship, a prestigious honor that comes with $75,000 to help an editorial writer or columnist 'broaden his or her journalistic horizons and knowledge of the world,' " Allie Gross reported for the Detroit Free Press. Last month, Riley was awarded the Ida B. Wells Award from the National Association of Black Journalists and the Medill School of Journalism, Media, Integrated Marketing Communications at Northwestern University, given to "an individual who has made outstanding efforts to make newsrooms and news coverage more accurately reflect the diversity of the communities they serve."
"Rohingya activists — in Burma and in Western countries — tell The Daily Beast that Facebook has been removing their posts documenting the ethnic cleansing of Rohingya people in Burma (also known as Myanmar). They said their accounts are frequently suspended or taken down," Betsy Woodruff reported Monday for the Daily Beast. "The Rohingya people are a Muslim ethnic minority group in Burma. They face extraordinary persecution and violence from the Burmese military; military personnel torch villages, murder refugees, and force hundreds of thousands of people to flee their homes. . . ."
"Remember Katie?" Leah Donnella asked Sunday for NPR's "Code Switch." "She is the woman from Delaware who is thinking about getting married, but her boyfriend doesn't want her to take his last name. 'He was strongly against it,' she wrote. 'He doesn't want an obviously Latino surname (think: Lopez or Garcia) to affect me negatively.' Well, Katie's question, and our answer last week, drew a lot of responses. We heard from people all over the country who've been in similar situations. . . . "
"Is KC social scene for whites only?" the Kansas City Star headlined a story Sunday by Aaron Randle. It continued, "Young blacks say they're 'tolerated,' not welcomed."
HBCU Research magazine,"the first-ever publication solely focused on the innovative endeavors of scientists and students at more than 100 Historically Black Colleges and Universities (HBCUs) nationwide," is launching Wednesday with a reception at the Newseum in Washington. Its publisher is Sandra Long, former Maryland deputy secretary of commerce. An announcement says "HBCU Research retails for $9.99/month at HBCU bookstores and online. HBCU RESEARCH has signed an agreement to go into Barnes & Nobles stores with an anticipated date of December 2017. The magazine has also committed to a distribution deal with Magzter, which includes Itunes."
Bobby Caina Calvan, a veteran journalist with experience covering breaking news on political and government beats as well as longform feature writing for major news services and outlets, began work Monday as director of operations for the Fund for Investigative Journalism, the fund announced on Tuesday. Calvan has been a reporter for Associated Press, the Boston Globe and the Sacramento Bee and a leader in the Asian American Journalists Association.
Yamiche Alcindor, national political correspondent for the New York Times, is one of five women of color to be honored by the National Action Network Thursday during the Congressional Black Caucus Foundation's Annual Legislative Conference. The network is "honoring women who answered the call to action."
"Veronica Rocha is joining the NOW team as our Breaking News Editor, based in Los Angeles," Amanda Wills, director of breaking news for CNN Digital, announced to staff members on Tuesday. "Veronica comes to us from the Los Angeles Times, where she spearheaded coverage of some of the biggest stories from California and the West Coast. In 2015, Veronica's was the first byline on a story about a deadly shooting in San Bernardino, which went on to be classified as terrorism — and won the Times a Pulitzer Prize last year. . . ."
"Mexican location scout Carlos Muñoz Portal was shot to death in a violent region in central Mexico Monday while scouting for season four of Netflix's hit show 'Narcos,' " Anna Marie de la Fuente reported Saturday for Variety. "The seasoned scout, who worked for Stacy Perskie's Mexico City-based production company Redrum, has a slew of high profile credits to his name, including, 'Sicario,' 'Spectre,' 'Fast & Furious' and 'Apocalypto.' . . . "
"The editor-in-chief of the newspaper Akhbar El Watan was beaten during her arrest by the Sudanese security service in Khartoum on Tuesday evening," Amsterdam-based Radio Dabanga reported Thursday. "The National Intelligence and Security Service (NISS) released Hanadi El Siddig after three hours of detention that evening, during which she was subjected to 'beating and verbal abuse' . . ."
---
Support Journal-isms Go Fund Me page 
Richard Prince's Journal-isms originates from Washington. It began in print before most of us knew what the internet was, and it would like to be referred to as a "column." Any views expressed in the column are those of the person or organization quoted and not those of any other entity.
Send tips, comments and concerns to Richard Prince at journal-isms-owner@yahoogroups.com.

Follow Richard Prince on Twitter.
Like "Richard Prince's Journal-isms" on Facebook.
Journal-isms is originally published on journal-isms.com. Reprinted on The Root by permission.