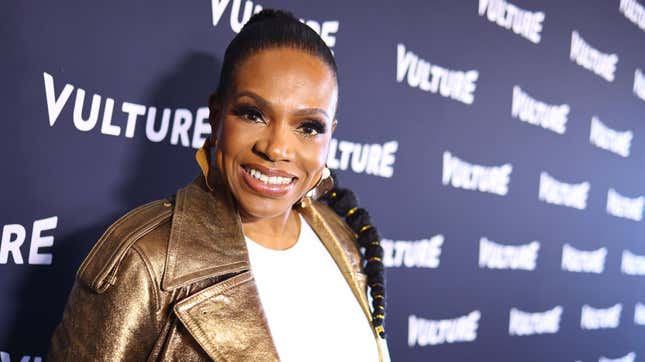 Abbott Elementary star Sheryl Lee Ralph is opening up about the 2006 movie musical adaptation of Dreamgirls.
The Black National Anthem Reached Its Pinnacle Via Sheryl Lee Ralph
In a new interview for Essence Magazine's Of the Essence series, the Emmy-winning actress was joined in conversation by Jackée Harry, where they discussed their career longevity and lessons they've learned along the way. During a particular moment, Harry—who first won the Emmy for Outstanding Supporting Actress in a Comedy Series in 1987, the same category that Ralph won just last year—mentioned that she felt Ralph didn't get her flowers once the movie was released.
After expressing her appreciation for Harry calling it out, Ralph responded:
"You know something, Jackée? You and I have been around long enough to realize that everything comes around the way it is supposed to come around. Yes, they ignored us when they made the movie. Whatever that choice was, it hurt my feelings, because we literally created Dreamgirls. Tom Eyen handpicked us, put us all together—and we improvised and put those moments together that became that groundbreaking musical.

And when they chose to go to Hollywood and make the movie, to act like we weren't a part of it—there were so many things they could have done. They could have added us, but the choice was made not to. And God and Goddess know why. I'm just like, 'It's okay.' Because we are moving forward."
Elsewhere in the interview, the two further reflected on the aspect of things—and people—coming back around. After recalling the advice her mentor gave her years ago, "'the same ass'— and she said it—'you kick today, you may have to kiss tomorrow,'" Ralph revealed that it came around once she on the set of Moesha and a young Mara Brock Akil was bringing her coffee.
"[She] brought coffee to me at Moesha and I'm so happy I was nice to her because she's a big time producer now. Does what she wants to do," she said per Vibe.
Harry then revealed she didn't take that advice to heart when another soon-to-be big Hollywood writer was bringing her her scripts on the set of 227.
"You know who used to bring me my scripts for 227 to my door and deliver them? Kenya Barris," the Sister Sister star said. "I wasn't nice to him. See, look at me now. I ain't lying, and he reminded me of it. He said, 'Do you remember?' And wait—ego—I don't remember, but it was the '80s baby!"
To watch Ralph and Harry's full interview, head to Essence.com.