You ready for Awkward Black Heist?!
According to The Hollywood Reporter, Issa Rae will be producing a reimagining of the 1996 blackity-black fave, Set It Off, which originally starred Queen Latifah, Jada Pinkett (before she had the Smith), Kimberly Elise and Vivica A. Fox.

As THR notes:

The original movie told of four friends, fed up with by low-wage jobs and broken by institutional violence, who desperately band together for a series of bank robberies. After initial success, the spree ultimately leads the quartet to mostly tragic ends.

Set It Off, [...], proved to be a surprise hit while also garnering rave reviews. The movie was the rare action thriller that featured not only female leads but women of color, and also took on work issues, something that resonated with audiences. It also helped elevated several of the participants to another level, including director F. Gary Gray, whose previous movie was the 1995 comedy Friday.
Rae will not only be producing (along with her Issa Rae Productions partner Montrel McKay) but is reportedly hoping to star in the new project. Syretta Singleton (Black Monday) and Nina Gloster (Star) will write the script.
Wow. So, I think this is as good of a place as any to remind you that this happened:
G/O Media may get a commission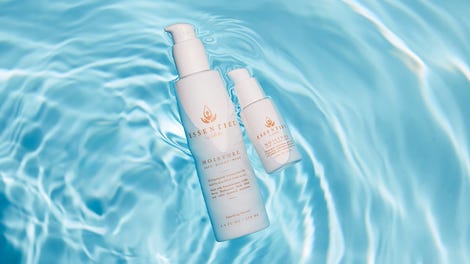 20% off
Essentiel by Adele
Yeah.
Now, of course, when I first heard of this new project, I groaned an audible "not another reboot." I absolutely loved Set It Off as a young Tonja and do not believe such a perfect movie warrants a retelling. Then, I reread a keyword: reimagining.

Perhaps this is not so much a true reboot as it is just a concept-based story. I imagine Issa Rae Productions rolled up to the executives with "This will be Set It Off meets [insert whatever other film here]" and the trades ran with it and basically labeled it "SET IT OFF REBOOT." I can totally see them trying to bank off of what could be a female-heist movie trend, and now they have more ammo with the recent success of Hustlers.

Then again, Hollywood gon' Hollywood. We did just hear of a Saved by the Bell, Punky Brewster and Battlestar Galactica reboot trifecta today. To-day. Maybe that's just wishful thinking…