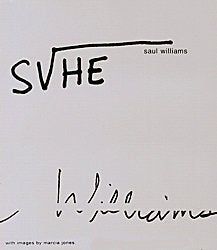 With the news that the First Family is hosting a Poetry Jam (not slam, as has been cleared up by Social Secretary Desiree Rogers) at the White House tonight, it made me wonder if poetry will benefit from the good press.
I'm just saying. Poetry is often treated like the underappreciated stepchild. Publishers ain't really checking for poetry collections. Some folk hear the word and avoid it at all costs. What did poetry do to get such a bad rep?
Yeah it has its own month, but that doesn't seem enough to raise the importance of great poetry in our lives and world. Great poetry has the infinite potential to articulate the joys, struggles, ugliness, and nuances of humanity, nature, and everything in between. Note: I said great poetry. Bad poetry is borderline evil. That's why I don't even attempt to write it.
The First Family doesn't seem to be afraid of poetry. Granted, there aren't a ton of poets on the event's bill, which I can imagine makes a poetry jam lack some of the poetry. Perhaps the First Family knows that poetry goes well with performance, music and other creative forms and are playing up that angle? A few of the artists featured at tonight's event include: poet Mayda Del Valle, actor James Earl Jones, writer Michael Chabon, playwright Lin-Manuel Miranda, and musician Esperanza Spalding. Word on the internet is that Saul Williams will be in the House. Let's hope that this much talked about event will give poetry a nice bump in the public consciousness.
If you're like me and are not one of the one hundred people to receive an invite, you can watch the event through a live stream here at 7:45 pm EST.

Would love to hear what you think after you watch it. Oh and dare to read some poetry in the near future. Whether the White House recognizes poetry or not, we need it.
is a writer, speaker, author of books for adults and youth, and the book columnist for The Root. Her most recent book is \"The Message: 100 Life Lessons from Hip-Hop's Greatest Songs.\" Visit her at feliciapride.com.