The royal wedding is happening at some point this week. I haven't been following the news blow by blow, but I know enough to know the main characters. Meghan Markle (who I enjoyed on Suits) is marrying Prince Harry (who is a prince). They look nice together in pictures, like the cover models for a pamphlet about a new loft complex. You can almost picture them grilling vegetable shish kebabs on a tastefully furnished, shared patio space while entertaining a group of similarly attractive and racially diverse friends.
Meghan Markle is biracial. Her mom is black and her dad is white. This is a thing that is a thing. It's been the talk of both the British and the American press, since it's provided a prime opportunity to report on and publish angles about everything from the racist history of Great Britain's colonist past (and present) to whether Prince Harry has yet learned what and where the "kitchen" is.
Anyway, the past couple of weeks have been dominated by news of Markle's family. There's the report that members of her extended family decided to crash the party with no invites, just to dish dirt about her to the British press. There's the bizarre back-and-forth with her dad, who apparently staged paparazzi photos of himself and (reportedly) had a heart attack—all in, like, a 45-minute-long span Wednesday. And then there are her half-siblings, who are the Scar to Markle's Simba.
Basically, her (white) peoples appear to truly be some white people's white peoples. And while it's unfortunate that she has to go through this during what should be a joyous time for her, I have to admit to a perverse glee at seeing her white half show their whole, entire asses to the whole, entire world. While Markle's blackness has been the story and the controversy, her black mom has stayed out of the limelight and will actually be at the wedding, while her white family seems committed to finishing their round of uncouth bingo.
Of course, respectability politics—the idea that if we (black people) alter our behavior to attempt to appease some arbitrary standard of mainstream decorum, our humanity will command more respect—is a fucking fraud. I know this. You (probably) know this. And if you didn't know, you just learned today.
G/O Media may get a commission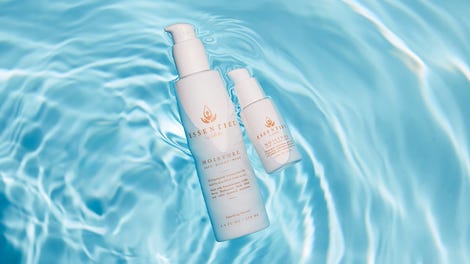 20% off
Essentiel by Adele
That said, I'm still tickled when white people display the sort of behavior we're expected to. Which means I'm tickled quite a bit. I'm tickled all of the fucking time. I exist in a perpetual state of tickle. And I thank the Markle clan for making that whole "superior race" thing even funnier.