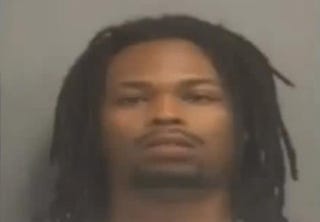 How many felony counts is your Instagram feed worth?
Dupree Johnson posted pictures to the photo-sharing site like any normal 19-year-old, but his feed caught the attention of one Palm Beach County sheriff, who decide to take a closer look after noticing Johnson's long rap sheet, which included offenses such as grand theft and felony possession of a firearm, the Huffington Post reports.
It wasn't long before a search warrant for the teen's Lake Worth, Fla., home was issued. What they discovered was approximately $250,000 in stolen goods, including jewelry, electronics and firearms.  
Investigators believe Johnson to be the ringleader behind about 40 burglaries in older communities.
When police were finished sweeping and cataloging the stolen goods, Johnson was charged with 142 felony counts of possession firearms or ammo, the Huffington Post notes. According to a WPBF-TV report, when authorities asked Johnson what his occupation was, he said, "thief."
The teen is being held on $60,000 bond, and the incriminating Instagram page is no longer working.
Read more at the Huffington Post.