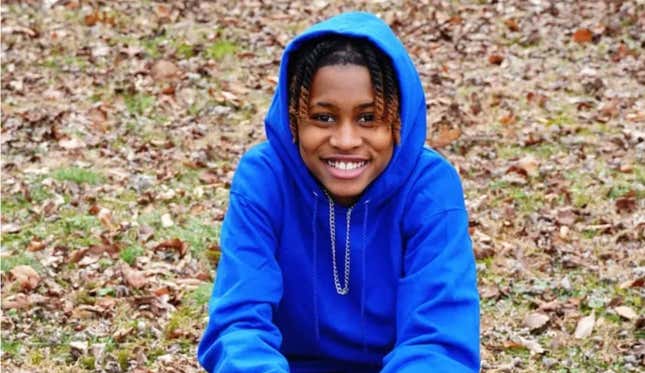 Acts of violence have claimed the lives of many young Black people who haven't even gotten to apply to college. However, the most painful part of each loss is finding that the reason behind the dispute is minuscule - as minuscule as a dipping sauce packet.

Small Town Horror Story: The Mississippi Burning of Three Anti-Segregationists
Naime Liggon, 16, was stabbed outside a McDonald's located on the 1900 block of 14th Street NW in Washington, D.C. Monday night. Authorities say the stabbing stemmed from an altercation over sweet-and-sour sauce. Liggon and another girl allegedly beat on the 16-year-old who didn't intially fight back. However, when Liggon and her friend entered their vehicle, the 16-year-old lunged at her with a pocketknife.
By the time Liggon made it to the hospital around 2 a.m., she succumbed to her injuries. Police say they arrested the 16-year-old girl in connection to the stabbing and she was handed five charges including second-degree murder while armed.
The teen pleaded "not involved" which, in court, translates to a "not guilty" plea but for juvenile cases, per The Washington Post. The teen's attorney claimed she acted in self-defense but prosecutors wanted to know why she was the only one to show up to a fistfight with a knife.
This is the latest act of youth violence to plague the city of D.C. Metropolitan Police data found violence among minors increased by 38 percent this year including shootings and armed robberies, per FOX5.
Read more from FOX5 DC:
City officials have said they are laser-focused on combating youth violence. Last month, the D.C. Council passed emergency legislation that expanded pretrial detention for youths charged with virtually any dangerous or violent crime. In her own legislative proposal, which still could be considered in the fall, D.C. Mayor Muriel E. Bowser (D) wanted to allow judges to detain youths for their own protection — signaling the lengths she is willing to go to stop the bloodshed.

All summer, D.C. government officials have touted programming designed to keep youths safe and engaged while school is out. The mayor told community members in June that the city had 13,000 slots for camp and 14,000 places for youth employment. The U Street corridor is among the areas city officials say will see a curfew crackdown starting Sept. 1 to keep youths under 17 off the streets overnight. A nightlife task force designed to reduce violence had been focusing on the neighborhood.
The current curfew requires kids 16 years old and under to be off the streets between 11 p.m. and 6 a.m. on weekdays. There's also a nightlife task force created to reduce violence in the surrounding neighborhood where the stabbing took place, the report says.
"We are always looking for ways to make sure our young people are safe and our city is safe. And certainly this summer we've seen some instances of young people out where they shouldn't be," Deputy Mayor for Public Safety and Justice Lindsey Appiah told FOX5.