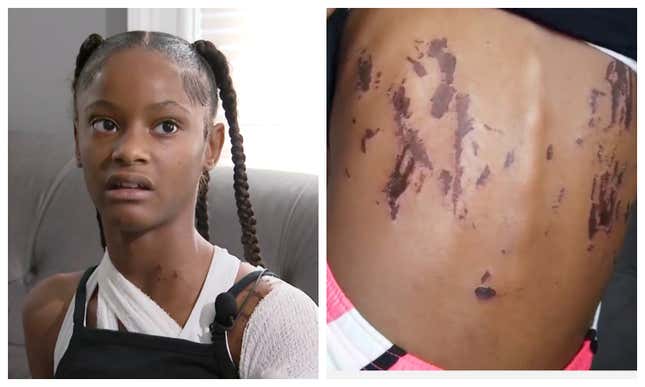 An argument on a playground in Detroit resulted in severe acid burns for an 11-year-old girl. According to ClickOnDetroit, the 12-year-old girl accused in the attack is facing criminal charges.

Small Town Horror Story: The Mississippi Burning of Three Anti-Segregationists
July 9, Deaira Summers was on a playground near Vernor Elementary School when her cousin and a 12-year-old girl got into an argument. Summers and her siblings left the park following the confrontation. However, when Summers returned to retrieve her purse, she was doused with acid by a 12-year-old girl. The family alleges the 12-year-old's mother handed her a bottle filled with the unknown liquid. Summers suffered third-degree burns to her back, legs and arms.
She spent four days in the burn unit at Children's Hospital. When she returned home, she gave her account of the story to local reporters while covered in gauze and bandages. On Saturday, the prosecutor's office handed down charges on the girl who threw the liquid.
Read more from NBC News:
The 12-year-old girl is scheduled to be in court Tuesday afternoon for one count each of assault with intent to do great bodily harm and felonious assault, Wayne County Prosecutor Kym L. Worthy said in a press release. According to Worthy's office, the girl was released on a $10,000 bond "with a tether" on Saturday.

She was not identified by authorities and her case will be heard in the Juvenile Referee Department of the court. The 12-year-old girl's family has not identified themselves and it is unclear if they have retained an attorney.

"This is an extremely troubling set of allegations," Worthy said. "Instant horrible decision making can have lifelong effects on others. There is no excuse for this."
According to a GoFundMe for Summers, her mother had to take time off work to tend to her daughter. All of their donations are going toward medical expenses, including mental counseling.
"It is going to scar her for life. It was a traumatizing event that took place, and she's going to remember this the rest of her life," said Deaira's mother, Domonique Summers via NBC.
The incident is under investigation by law enforcement as well as the Detroit Public Schools Community District, per the Detroit Free Press. The girl in question is due back in court Tuesday.