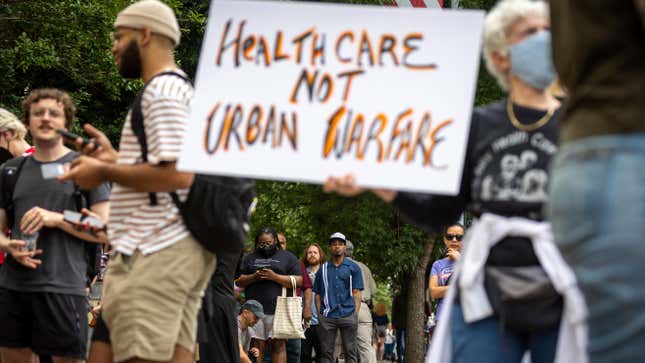 On Tuesday (June 20), a lawsuit was filed in Fulton County Superior Court by opponents of an impending police and firefighter training center in Atlanta—better known as "Cop City." They claim that the city clerk is hindering a petition drive that could force a voter referendum on stopping the project.
Small Town Horror Story: The Mississippi Burning of Three Anti-Segregationists
The lawsuit is requesting a judge to order acting City Clerk Vanessa Waldron to allow the petition so organizers can begin collecting signatures. The petition was filed on June 7, just one day after the City Council declined calls from opponents' to stop the training center from being funded.
The current mayor of Atlanta, Andre Dickens, believe the $90 million being invested into the facility would replace other less effective options regarding the hiring and retaining of law enforcement officials. However, activists believe that "Cop City" will only lead to the police being further militarized.
In addition, the tentative construction will only worsen environmental conditions for Black folks living in poor neighborhoods. The initiative to "Stop Cop City" has lasted for more than two years. Organizers have to get around 70,000 Atlanta voters if they want the language to even get on the ballot.
Canvassers have been recruited to achieve this and have 60 days to collect the signatures. The deadline to turn it all in is August 15. Organizers have stated, though, that they can't begin until they get official copies of the petition from the clerk.
The lawsuit asserts that Waldron had seven days to grant their petition but waited until the last day on June 14 and then refused petition on "frivolous" grounds. Construction crews have already started laying the groundwork for the construction of the 85-acre campus.