By now you've all hopped onto your social media timelines to jump on the J.R. Smith-bashing bandwagon. I get it. In fact, he's kind of an easy person to blame. The Cleveland Cavaliers guard is a rumored pothead, who always kind of seems out of place. Remember when the Cavaliers won the title, and during the hometown celebration, Smith went shirtless?

In case you hate basketball but are curious as to why Smith is being dragged on your timeline, here's what happened: With only 4.5 seconds left in Game 1 of the NBA Finals against the Golden State Warriors, and with the score tied 107-107, Cavs point guard George Hill missed a free throw that would have put his team up by 1. Somehow Smith grabbed the rebound over Kevin Durant, and instead of trying for a shot or giving the ball to a teammate for a shot, he dribbled the ball out of the paint toward half-court.
In truth, it looked as if Smith believed his team was up at this point and he was dribbling out the clock. What actually happened is that Smith caused the game to go into overtime, where the Warriors proceeded to whoop that ass 124-114.
In the moment, and after LeBron James' best impression of Greek god Atlas, everyone was confused. Even nuns were shouting, "What the fuck is J.R. Smith doing?!"
Well, Smith had a good explanation for his play.
"It was a tie ball game and we had a timeout," Smith said, ESPN reports. "I tried to get enough space because, obviously, KD [Kevin Durant] was standing right there. I tried to get enough space to bring it out to maybe get a shot off. And then I looked over at Bron [LeBron James], and he looked like he was trying to call a timeout. So I stopped. And then the game was over."
G/O Media may get a commission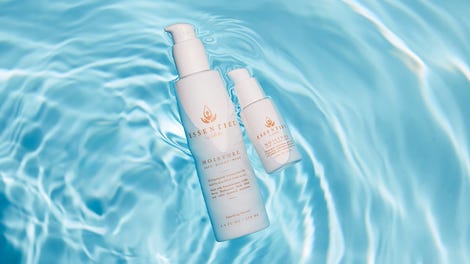 20% off
Essentiel by Adele
Look, it was a lot going on. It was the first game of the NBA championships. James played out of his mind, finishing the game with 51 points, eight rebounds and eight assists. But James is also the big kid on the court who is telling all the little kids what to do. And when Smith took the ball out, he, like the rest of his teammates, deferred to James, who was frantically pointing at the basket and telling Smith to go.
If Cleveland did have a timeout, why didn't someone call it? When it's clear that Smith doesn't know what the hell is going on, why didn't head coach Tyronn Lue do what every coach in that situation does, which is call the timeout, grab a clipboard look up at the shot clock and write down, "Give the ball to LeBron"?
Clearly, Smith had time to craft this story about the timeout because in real time and in video replay of the moment, it clearly looks as if Smith tells James, "I thought we were ahead." Smith said after the game that he knew the score was tied.
"No, I knew we were tied," Smith said. "It's just, I thought we were going to take a timeout because I got the rebound. I'm pretty sure everybody didn't think I was going to shoot it over KD right there. ... I mean, I saw KD standing right next to me. He already had, what, four blocks? So I wasn't trying to be the fifth."
KD had three blocks, but I feel you, J.R.
Smith does make a convincing argument to prove his point of not believing that the Cavs were ahead.
"If I thought we were ahead, then I would have just held onto the ball and let them foul me," Smith said, ESPN reports. "So clearly that wasn't the case."
I don't know if that's as clear as Smith would like us to believe, but I'm riding with him.
In the end, the Cavs are ready to move on, even if the internet isn't.
"We got to move on," James said. "This game is over and done with. We had opportunities. I would never give up on J.R. That's not my M.O. I don't give up on any of my players, any of my teammates, so I don't think that even needs to be said."
Every coach will tell you that one play doesn't define a game, and that one play, no matter how bad it looked, didn't cause the Cavs to lose. It isn't J.R. Smith's fault, even if it totally looks like he said, "I thought we were up." This is just one of those times when wires got crossed on the largest stage in basketball and during the wrongest of wrong times, and now we move on to Game 2.