Disgraced rapper Tekashi 6ix9ine, also known as cooperating witness Daniel Hernandez, has spent the last two days pointing fingers and telling on me and you, your momma, and your cousin too as he testifies against his former friends Anthony "Harv" Ellison and Aljermiah "Nuke" Mack, alleged members of the Nine Trey Gangsta Bloods.
On day two, according to TMZ, he broke down how the gang was basically extorting him, how he videotaped his former manager Kifano "Shotti" Jordan executing an armed robbery against members of the rival Rap-A-Lot Records crew, how the gang beatdown rapper Trippie Redd, and a bunch of other wild shit that belongs in either an episode of Power or a skit on In Living Color.

However, Hernandez got emotional as he revisited a kidnapping that allegedly took place last July.

G/O Media may get a commission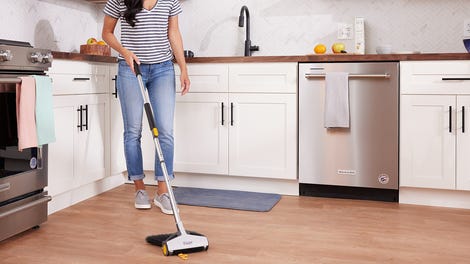 BOGO 50% Off
Flippr - BOGO 50% Off
From the New York Daily News:

Tekashi69 choked up as he described a terrifying kidnapping by one of his former friends in the Nine Trey Bloods that was captured on dramatic dashboard video.

The trash-talking rapper-turned government witness described his alleged kidnapping, robbery and beat down in Brooklyn on July 22, 2018 at the hands of Anthony "Harv" Ellison and Ellison's friend identified only as "Sha."

The kidnapping, Tekashi said, began at around 4 a.m. Ellison rammed a stolen car into a Chevy Tahoe driven by Tekashi's driver, Jorge Rivera, at Atlantic Ave. and Bedford Ave., he testified.

Tekashi, who was in the backseat of the SUV, briefly choked up as he recounted the kidnapping.
"Damn, they caught me slipping. It's over," Tekashi recounted in court. "I'm pleading my heart [...] Yo, don't shoot."

The New York Daily News continues:

Sha opened the door, pointed a gun at Tekashi and demanded he hand over his belongings and get in the ride driven by Ellison, who was also armed, the rapper testified.

Rivera, meanwhile, followed the stolen car — until Ellison got out of the ride and started running toward the SUV.

After losing Rivera, Ellison pulled the car over, Tekashi said. "Sha pinned me down on the floor by my hair and he just kept hitting me," he said.

"Say you're not Billy!" Ellison allegedly demanded, using slang for a Nine Trey Bloods member. Tekashi said it three times. They then threw him back in the car.

"Yo, we should do this nigga right here," Sha allegedly said, suggesting they whack Tekashi.
Hernandez then went on to explain that Ellison opted against killing him and stole hundreds of thousands of dollars worth of jewelry instead, including a $95,000 My Little Pony necklace.

"We came to an agreement," Hernandez said. "If I gave them the jewelry they would let me go."

But they didn't.

From the New York Daily News:

Instead, they drove for a few more blocks — and then Tekashi made a run for it near a housing project known as Smurf Village, fearing Ellison was going to shoot him in the back.

Tekashi jumped into the backseat of a random car at a nearby stop sign. The driver told him to get out, Tekashi recalled.

"Bro, I'm about to die. Just drive!" Tekashi said.
After making their escape, Hernandez said he was dropped off at a nearby police precinct.

If this all sounds too wild to be true, the New York Daily News released footage confirming the alleged kidnapping:

This whole situation is bananas and as the trial continues, expect Hernandez's testimonies to get even wilder.