A little purple mathematics for you: On April 21 of 2016, planet Earth lost a magical, musical unicorn in what can only be explained as the rapture of a singular genius—one who left us 40-plus years of (released) music by which to remember him. On July 29, 2018, the purple family with gather to honor the legendary Purple One in Philly at World Cafe Live for the fourth edition of Screen/Play.

Created and produced by Cali Green, the Screen/Play series celebrates classic films with memorable soundtracks. What better way to celebrate Prince than to screen a classic directed by the man himself—Under the Cherry Moon? Hosted by Jay Smooth, the brunch event will feature the film followed by an exclusive video letter from Questlove—a renowned Prince expert and bandleader of the Legendary Roots Crew. We'll finish the afternoon with a Parade-inspired DJ set, musical performances, a raffle, libations and surprises from Questlove's vault. For the uninitiated, here are a few tips to prepare you for the screening of Under the Cherry Moon.

1. Have an open mind.
Originally heralded as a failure and a box-office flop, UTCM was not initially well received, with critics citing the self-centered and amateur performance by its star and a weak script.

However, approaching the piece with an open mind and a healthy dose of forgiveness of Prince, one can fully appreciate the cinematic feat that is UTCM. Set in the French Riviera and released in black-and-white, the film is the perfect combination of living tableau, joy and cinematic camp, especially between the two lead characters: gigolos Christopher Tracy (Prince) and Tricky (Jerome Benton). The film is scored by arguably one of Prince's finest albums, Parade. The accompanying album is a product of Prince's most prolific songwriting era, featuring B sides, secret tracks and bootlegs that are some of the most highly vaunted among the die-hard Prince fam.
When UTCM was released in 1986, Roger Ebert penned a scathing review of the film and wrote it off completely, as did most folks who were expecting Purple Rain, Part 2 (fans had to wait until 1990 to be disappointed by the actual "sequel," Graffiti Bridge). However, after Prince's passing in 2016, a writer at RogerEbert.com gave UTCM another look and took a different position, resulting in a much more forgiving review, calling it an experience that "proves to be an utterly fascinating film thanks to the multiple contributions on both sides of the camera by Prince. As he demonstrated in 'Purple Rain,' he is not a good actor in the conventional sense, but as a screen presence, he is undeniably captivating." We'll take it.

G/O Media may get a commission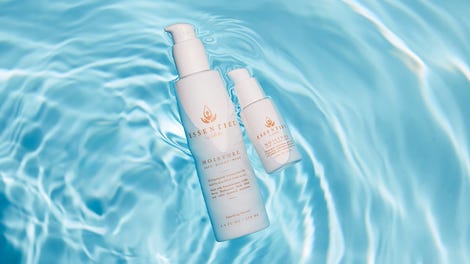 20% off
Essentiel by Adele
2. Come through with your best 'fit!
Inspired by the French années folles (translated as the "crazy years"; think the French equivalent of the American Roaring '20s), UTCM aesthetically combines the laid-back south of France with '80s glam in a style that is quintessentially princely. Screen/play is not just an early afternoon at the movies but an experience, including Sunday brunch and a DJ set. Step out in your best and come to celebrate.

3. Feel free to nerd out.
With contributions from purple-certified super fam like Jay Smooth (Ill Doctrine, WBAI) and Questlove (who gave Screen/Play access to surprises you can't see anywhere else), as well as the producers of this event, there will be a convening of purple nerds and rainbow children—rejoice in that.

4. Eat, drink and be merry!
We're here to celebrate P, so prepare to fill your belly, enjoy libations and put the amazing dance floor at World Cafe Live to good use. The menu, which is inspired by Sunday bunch and the south of France, is specially curated by head chef Rob Cottman and available throughout the day in our table-seating screening room. Did somebody say Bloody Mary Sharon? (Yes, please!)

5. Buy your tickets in advance!
Tickets are available here, and the price includes a free raffle entry to win a Prince-inspired, customized jacket from Princeversaries expert Miss TLC (additional raffle tickets can be purchased during the event).
Editor's note: This post has been revised to clarify that the 2016 review of UTCM was published on RogerEbert.com but was not written by Roger Ebert, who died in 2013.