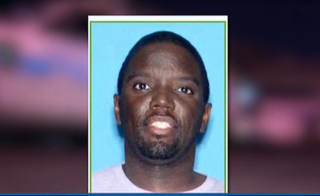 Investigators are searching for an 11-month-old baby, and have issued an Amber Alert, after the child's mother was found dead and stuffed inside a refrigerator in a Southwest Houston apartment, KHOU 11 reports.
The woman's husband, Patrick Lambert, 38, is a person of interest in the case. Neither Lambert nor his baby son, Achilles, has been seen or heard from in a week, the news station notes.
Investigators were led to the scene of the gruesome crime after a strong odor prompted a maintenance worker to check on the unit at the Braeswood Oaks Apartments. The unnamed 27-year-old woman had been stabbed and put in the refrigerator. She was last seen about a month ago.
"I can't imagine who would do that or why someone would do that," one neighbor, Susan Washington, said. "You can't help but feel the sadness for their family to have to find this and experience this."
Investigators are reportedly gathering all the evidence they can from the refrigerator but are also focused on ensuring the missing boy's safety.
"We've been unable to contact any family to help see if the child's with anybody else. That's our biggest concern right now, locating the child, making sure the boy is safe," Sgt. Jason Robles told the news station.
Read more at KHOU 11.