A Charles County, Md., former school aide and track coach is facing multiple charges after being accused of molesting at least seven male students, the sheriff's office confirmed.
According to WUSA 9, Carlos Bell told investigators that he was HIV-positive, and evidence was recovered to confirm his status. The 30-year-old was arrested Friday on two counts of assault and three charges of producing child pornography, with more charges expected as the investigation continues.
Investigators believe that Bell sexually abused seven male students on school property, at his home and possibly at other locations. They are asking anyone whose child may have been in contact with Bell to speak with their kids. Anyone with concerns about their children pertaining to this case is asked to call 800-CALL-FBI.
The investigation into Bell's alleged actions began back in December when a high school student's parent became concerned about "electronic messages" from Bell to her child. Bell was then an instructional assistant at the Benjamin Stoddert Middle School and was also the head indoor track coach at La Plata High School. He was immediately removed from the school and barred from coaching, with Charles County Public Schools saying that he hasn't worked in any school building since Dec. 22, 2016.
"Student safety is job one, and clearly we have work to do to determine where we fell short in this instance, and how we can ensure that this will never happen again," CCPS Superintendent Kimberly Hill said in an emailed statement, according to the news station. "Our immediate attention will be focused on providing support to any students that may have been affected by Mr. Bell's actions."
G/O Media may get a commission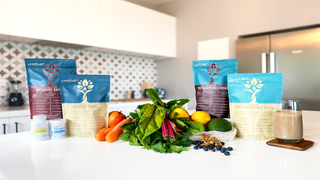 Detectives searched Bell's work computer and did not find anything, but when they searched his home computer, they found data linking him to the production of child pornography. Charles County Sheriff Troy D. Berry said that "some of the evidence includes graphic images of Bell sexually assaulting victims."
Four of the alleged victims have been identified, and two have since been tested. Neither has tested positive. Investigators are expecting the other two victims to be tested, and are also trying to notify the other three.
Bell is currently being held at the Charles County Detention Center with no bond.
Read more at WUSA 9.