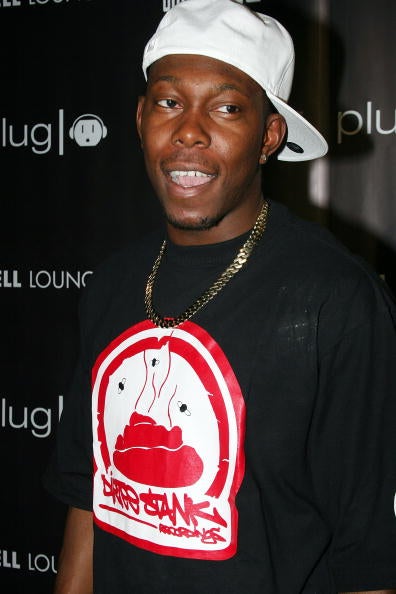 LONDON—In a country where the combined ethnic population represents a tiny 8 percent, young black music fans have rarely been the focus of popular-music marketing.
But these days, black British DJs, label owners, producers and singer/songwriters are being hailed as the voice of the next generation. In fact, it can be argued that young black Brits are running the show in today's U.K. music business. Their ticket is the hip-hop sub-genre called grime.
Today, you'll find Dizzee Rascal, Chipmunk, Tinchy Stryder and other grime acts the center of mainstream-media attention. Like American rap moguls from P. Diddy to Damon Dash to Jay-Z, they are ambitious, believe hard work is the route to success. If the prevailing powers that be can't or won't help them up the ladder, they will improvise and make their own way there.
"I want to break the world," U.K. chart-topper Dizzee told the Mirror newspaper. "I definitely want world domination, and America is just another part of the world."
It has been a long journey to the center of popular music in the U.K. In the 1970s, black Brits had international stars like folkie and Grammy nominee Joan Armatrading, Grammy-winner Billy Ocean, and reggae's Eddy Grant. There was another black British eruption in the 1990s with R&B stalwarts like Estelle and trip-hop's experimental fusion by artists such as Tricky and Massive Attack.
They sold records, but they were never hailed as spokespeople for the young and disaffected, nor did they claim to be. That all changed at the beginning of this decade, when marginalized and impoverished black teenagers started taking on the blinged-out swagger of U.S. mainstream hip-hop. The result was a new, uniquely British mutation of rap: grime.
Grime also embraced American commercial rap's preoccupation with fame and acquisition. "Youth culture in Britain used to condemn its successes for selling out," Ekow Eshun, director of the highly influential Institute of Contemporary Arts, told the public broadcaster BBC online:
"Right now the whole trajectory is about how quickly you can attain fame, status and the rewards that come with status."
Much like the 1970s Bronx, grime originated in the economically deprived concrete surroundings of East London. The music genre created an industry that offered economic opportunities where few existed. When the music style first emerged, it could be heard only on pirate radio, seen at impromptu raves and sold on mixtape cassettes.
The hip-hop derived style is recognizable by its 140-beats-per-minute rapping, staccato lyrics delivered in break-neck speed, ringtone-influenced electronic riffs, and drum 'n bass rhythms. Grime's surreal imagery and white noise expressed the rage among the young and disenfranchised. It also developed a bad reputation for its links to gang crime.
The music's earned a growing underground following, but its mostly African-Caribbean young creators were barely noticed by established record labels and radio stations.
So what's changed since then? The artists' clever use of U.K. youth popular cultural references (for instance, to the popular TV soap Hollyoaks) and streetwise swagger, eventually hit the right chord with Britain's youngsters.
The artist, label owner and producer considered godfather of grime Dizzee Rascal (real name Dylan Kwabena Mills) helped paved the way. He showed the disaffected youth how a career in music can literally get you off the streets.
Dizzee had been excluded from several high schools for chronic misbehavior, violence and flouting authority. But the 24-year-old son of Ghanaian/Nigerian parents embraced a passion for music in his mid-teens and launched his own label when he was 16.
In 2003, Dizzee became the youngest winner of the U.K.'s prestigious Mercury Music Prize for his album, Boy in da Corner. Rolling Stone magazine placed it among its 2004 Top 50 albums of the year. Dizzee's fourth studio album, Tongue N' Cheek, which came out in September, includes three No. 1 U.K. hits.
He opened a show for Jay-Z in the U.K., toured with the Red Hot Chili Peppers and headlined a show at Glastonbury, Europe's biggest music festival. Earlier this year, Dizzee headlined the BBC's Electric Prom concerts with legends Smokey Robinson and Shirley Bassey. Nike also created limited-edition Tongue N' Cheek-branded sneakers.
Dizzee's politically charged lyrics also talked back to British politicians who blame urban music for crime and violence. In the song Dirtee Cash (from Tongue N' Cheek), he writes:
"Trying to put a struggling mother to a morner; Mr politician can you tell me the solution; What's the answer what's the conclusion; Is it an illusion. Is it a mirage. I see youngers dieing coz their tryna live large…"
Dizzee, it happily turns out, had staying power—and he inspired others. Among those who followed his example was the artist Chipmunk (aka Jamal Noel Fyffe), who signed with Sony Music Entertainment. Chipmunk snapped up two MOBO (Music of Black Origin) awards (the U.K. equivalent to the BET Awards) for Best Newcomer in 2008 and Best Hip-Hop Act (beating Jay-Z and Kanye West) this year.
His album's title alone, I Am Chipmunk, says a lot about the 19-year-old's ultra self-confidence. As he boasts in the song "Diamond Rings": "I gotta keep on rhymin' man, so I keep on shinin' man; I ain't gonna be a one hit wonder, I am forever, call me diamond man …"
Another grime-hit wonder Tinchy Stryder has also drawn flattering profiles in the British press and launched his own fashion line, Star in the Hood.
The flourishing of U.K.-based artists feeds an international demand for "home-grown rappers who deliver shows in their own language—or at least in their own accent," according to Billboard magazine.
The careers of other grime pioneers like Wiley (who started out with Dizzee and has just signed a multi-album deal with Island Records); MOBO winners Kano and Sway Dasafo; and Lethal Bizzle have continued to pick up steam.
And the grime sound is not done evolving, incorporating influences from other musical genres, while also inspiring urban artists from other ethnic minorities. Just listen to the award-winning hip-hop stars N-Dubz who are of Greek descent, and you can hear the growing sound of grime rolling on.
See our gallery of young black Brits who are turning up the U.K. music charts.
Juliana Koranteng is a London-based journalist.
Editor's Note: The original version of this piece contained incorrect information regarding the ethnic population of Great Britain. It has been corrected.