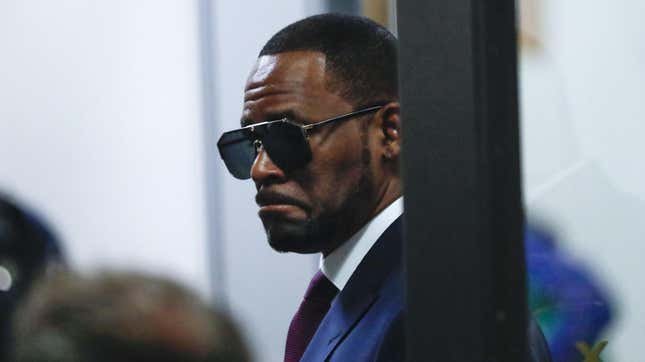 It's the remix to medical tension: R. Kelly was reportedly fearful of his life due to alleged medical maltreatment while serving time in Chicago prison.
Dionne Warwick: Don't Make Me Over Is Our TV Pick This Week
In new audio footage released on Tuesday, the disgraced R&B singer can be heard telling an unidentified male of the mistreatment he was allegedly subjected to in reference to blood clots that were found in his leg which resulted in surgery on his Achilles tendon back in March, according to HipHopDX. The surgery took place at Chicago's Metropolitan Correctional Center, but things apparently did not go the way Kelly thought it should.
"I want to die of natural causes and I deserve that. I don't deserve to die because somebody miscommunicated or somebody took a guess at what's going on with my leg," he "Ignition" singer began. "I'm not supposed to die that way, you not even supposed to take a chance on that."
He continued:
"If it was your child, if it was your father, if it was your mother—somebody you love. You would've said go to the doctor, we need to get that checked out, we need to look at that, we need to X-ray that. They didn't even X-ray. That's why I'm speaking out on this because I'm scared for my life in that area. And who wouldn't be? Who wouldn't be? They treat animals better than that."
Toward the end of April, Kelly was transferred from the Chicago facility to the Federal Correctional Institute in Butner, North Carolina which reportedly has "better medical care," as told to Raleigh's ABC11 station.
As previously reported by The Root, he and his legal team have filed an appeal against his New York trial, arguing that the prosecutorial team failed to "meet their burden of proof" during the ordeal. They're seeking to either get his conviction reversed or a new trial all together, should their appeal get granted.