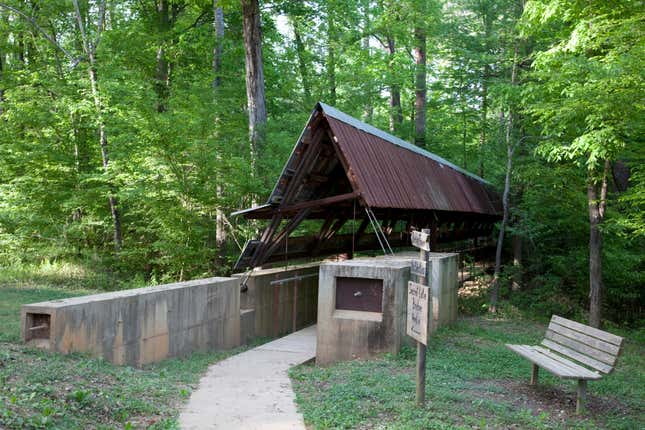 When Patrick Braxton became the Mayor of Newbern, Alabama, it should have been a moment of celebration. Although the town is 85 percent Black, Braxton was the first Black Mayor in the town's history. But Braxton says his welcome to public office was far from warm.
Tackling A Black Maternal Health Crisis & Embracing Reproductive Justice | The Root Institute
For the last three years, Braxton says he has been fighting to assume the office he legally won. His story, which was chronicled by Capital B News, is one of the crazier and frankly disturbing political stories of the modern era.
According to Braxton, who is suing the former white Mayor and city council, former officials waged a campaign of harassment, which included surveilling him and locking him out of town hall. What's even wilder, he alleges that the former white mayor and city council reappointed themselves in a hidden special election.
To explain a bit of how we got here, it's worth talking about politics works in Newbern, Alabama. According to reporting from Capitol B, over the last 60 years, there hasn't been an election in Newbern. Instead, residents told the outlet that a small number of white residents simply handed down the positions as they saw fit.
That was until Braxton came along. He won by simply being the only person to submit the proper paperwork and a statement of economic interests. It's worth noting that only 275 people live in Newbern, according to the U.S. Census.
After "winning," Braxton appointed both Black and white members of the city council. There had only ever been one Black city council member to this date. But the following month, his budding administration came crumbling down.
According to reporting from Capital B, the former Mayor, Haywood "Woody" Stokes III, and the former council members held a "secret meeting" to conduct a special election, arguing that they " forgot to qualify as candidates." After the special election, Stokes and the former council, all but one of whom are white, reappointed themselves since they were the only ones who qualified for the election.
In his lawsuit, Braxton says that Stokes destroyed all of the town records so he couldn't access them. He even went as far as to change the locks to Town Hall to keep Braxton and his council out. All of this was allegedly in an effort to keep Braxton and his appointed council from performing their duties. Now Braxton is suing the former town leadership for control of the city, arguing that the special election was invalid.
A lawyer representing Stokes and his allies told AL.com that they would not comment on pending litigation. Until this lawsuit is concluded, we might not get their side of the story.
It's unclear how this litigation will shake out. But it's hard to picture everything becoming normal in this small town anytime soon.