Three days after it began, the shutdown of the U.S. government is officially over: The House voted Monday evening 266-150 to pass the Senate-approved continuing resolution.
The Senate had already approved the resolution with a 81-18 vote Monday afternoon. The continuing resolution will fund the government through Feb. 8 once it is signed into law by the president. According to ABC News, GOP senators promised Democrats that immigration reform, among other issues, would be addressed in the near future.
The three-day shutdown led to the furloughing of between 700,000 and 800,000 federal employees, according to the Office of Management and Budget.
The stalemate was an attempt on the part of Democrats to tie protection for those covered by DACA (the Deferred Action for Childhood Arrivals program)—the 800,000 undocumented immigrants who were brought into the United States as children—to the funding bill.
G/O Media may get a commission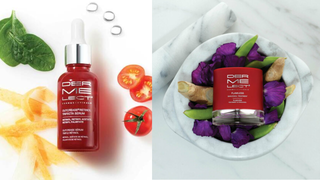 Save $19
Retinol Renewal Kit
Legislators were able to come to an agreement after Senate Majority Leader Mitch McConnell promised that it is the intention of Republicans "to take up legislation here in the Senate that would address DACA, border security and related issues, as well as disaster relief."
The continuing resolution also contains funding for the Children's Health Insurance Program, which was another important issue that Congress needed to address.
Senate Minority Leader Charles Schumer was critical of the deal's negotiation process and what he called a lack of bipartisanship from the White House. Schumer spoke openly about it on the Senate floor before the vote.
"The great deal-making president sat on the sidelines," Schumer said.
No matter where we point the fingers of blame, the takeaway is that kids get health care and the government is funded for another three weeks.
We should all be paying attention to who voted which way as far as this shutdown is concerned. The elections this November are going to be important ones for this country.
We need to sweep out the dead weight and get some people in office who will actually look out for the interests of the American people.
Read more at ABC News.