A South Texas mosque is receiving an outpouring of love and support after the building was burned down in a weekend fire, WFAA reports.

According to the report, the fire started early Saturday morning at the Islamic Center of Victoria in Victoria, Texas. However, members of the mosque are urging people not to rush to judgment as to cause, given that the incident occurred the same weekend that President Donald Trump's Muslim ban sparked heated debates and national protests.
In the meantime, a GoFundMe campaign set up on behalf of the center has raised $848,176 in just two days, with some 18,254 people contributing to the cause.
The GoFundMe page was filled with people expressing their sadness and offering help as needed.
"We are so sorry about your mosque. We will stand up for our fellow Americans who simply want to live and worship as they please. This is the primary promise of our country," one commenter said.
G/O Media may get a commission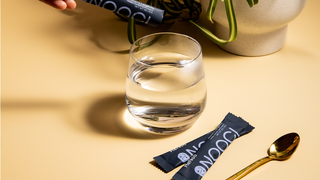 According to WFAA, it is not the first time the mosque has been targeted (it has dealt with vandalism before). Local police and FBI agents are currently helping out in the investigation of what caused the fire.
According to the Corpus Christi (Texas) Caller-Times, many of the members of the mosque were left in shock.
"A mosque in a Muslim community ... it's literally the heart of our community," Fiona Tagari, a member of the Corpus Christi Mosque, Victoria's sister mosque, told the news site. "A lot of us are immigrants. We don't have families here, so it's where we make our families. Congregants become extended families."
Members in Corpus Christi traveled back and forth to the Victoria Center on Saturday and Sunday as news spread about the fire.
"Yesterday was very shocking. A lot of members were crying, including the imam," Jifi Bahlool added. "It was somber feeling. Seeing their mosque, and then all of a sudden, there's nothing left of it."
Local officials expressed concern over the fire with state Rep. Blake Farenthold, who represents the cities of Corpus Christi and Victoria and other surrounding areas, saying that he hopes the fire was an accident.
"While we wait for law enforcement to complete a thorough investigation, I would remind residents that Victoria is a caring community and a wonderful place to live," Farenthold wrote in a statement to the Caller-Times. "I truly hope this was an accident and not something done out of misguided anger."