Updated Wednesday, July 11 at 10:49 a.m. EDT: The Los Angeles County Sheriff's department has arrested a black woman who allegedly beat a 92-year-old Mexican man for bumping into her daughter.
The Los Angeles Times reports Laquisha Jones, 30, was charged on Tuesday with assault with a deadly weapon for beating Rodolfo Rodriguez with a cement block. The attack, which took place July 4 as Rodriguez took his regular walk around his Los Angeles neighborhood, was sparked because Rodriguez accidentally bumped into Jones' toddler, according to a witness.
After allegedly being shoved and beaten on the ground by Jones, four more men attacked Rodriguez while he was down, witnesses say.
The Los Angeles Sheriff's Department say they have no motive yet for the attack, and are still investigating whether others were involved. Jones' bail has been set for $200,000.
Earlier:
The evening of July 4, Rodolfo Rodriguez did what he does on most evenings: take a stroll around his neighborhood. Instead, after allegedly bumping into a small child on his walk, the 92-year-old Mexican man was beaten with a brick and jumped by a group of attackers, all while being told to "go back to [his] own country."

G/O Media may get a commission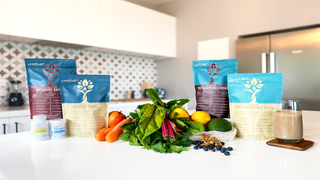 As KTLA reports, Rodriguez was on his regular 8 p.m. walk around his Los Angeles neighborhood when he bumped into a toddler while trying to pass her on the sidewalk, according to Rodriguez's family.
In response, police say, the child's mother shoved Rodriguez to the ground and began beating him with a brick.
KCBS spoke to a witness who stopped to call the police and recorded the beating. According to her, four more men joined the toddler's mother in beating Rodriguez, kicking him him and breaking his ribs.
"When I [took] the picture, she said, 'Oh, he tried to touch my girl,'" said the witness. "I saw everything. This [was] a lie."
According to the passerby, as Rodriguez was being beaten, the mother shouted "Go back to your country, why are you here?" at the elderly man.
Rodriguez is a legal U.S. citizen. However, he doesn't speak English, the Sacramento Bee writes, so he still has no idea why he was attacked.
A GoFundMe account has been started to cover Rodriguez's $15,000 in medical costs, which include broken ribs, a broken cheekbones, and bruising throughout his body. As of Monday morning, the drive has raised nearlty $30,000.
The Los Angeles Sheriff's department says it's reviewing video of the incident and are looking for five suspects in connection with Rodriguez's beating.