A fire at a Jordanian restaurant in Wichita, Kan., could now be investigated as a hate crime after graffiti was discovered in the back of the restaurant with the warning, "Go Back."
Owners Ranya Taha and Bashar Mahanwe woke up to a phone call at 2:10 a.m. Wednesday alerting them to a two-alarm fire at their business, Petra Mediterranean Restaurant. As the Wichita Eagle reports, the fire gutted the restaurant, laying to waste a year of the family's hard work.
But it wasn't until morning broke that Taha and Mahanwe found a possible motive for the fire: On the back of the restaurant, someone had written in large, black letters: "Go Back."
"It was two words that have a lot of hate in it," Taha told the paper.
The couple had just opened Petra restaurant in April and had gone through great pains to rebuild the space and bring in decor from Jordan and Turkey "to make it really feel like Jordan when you enter," Taha said.
G/O Media may get a commission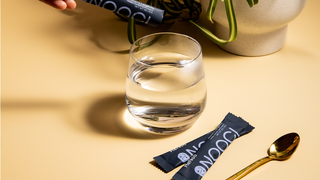 "My family, we worked so hard for peace, [to] build bridges. Basically bringing Wichitans closer together," Taha told the Eagle.
"[The arsonists] didn't like what we were doing. They wanted to burn this bridge," she continued.
A spokesman for the Kansas City field office of the U.S. Bureau of Alcohol Tobacco, Firearms and Explosives told the Eagle that investigators are still looking into exactly how the fire started. Once they've determined the cause of the fire, they can decide whether the fire was a hate crime.
"The FBI is aware of the fire; if the investigation would turn into a hate crime investigation, then they would become more involved," the spokesman, John Hamm, said.
Taha said that there was a "small incident" about three months ago, when someone vandalized a restaurant window, but "we just covered it up and moved on."
"We didn't think bad of it," Taha told the Eagle.
Hate crimes nationwide have been on the rise since 2016, coinciding with Donald Trump's presidential campaign. Among the most alarming increases have been attacks against Muslims and the Muslim community. The Council on American-Islamic Relations found a 91 percent rise in anti-Muslim hate crimes in 2017 compared with 2016, according to Newsweek.
Investigators were still on the scene of the restaurant fire as of late Wednesday evening.
Read more at the Wichita Eagle.