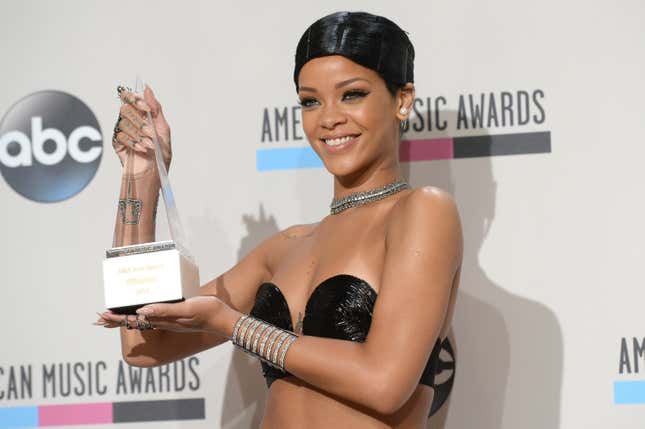 If you've ever wondered how hair "wrapping" or the "Doobie" became part of Black hair culture, one brilliant trailblazer to thank is Charlene Carroll.
The Foldover Warm Slap with Pom By Grace Eleyae Is Our Swag Of The Week
A master hairstylist, Charlene has been known as Black Royalty in Boston for decades. Her business savvy and hairstyling skills were praised in an article in Black Enterprise, which proclaimed, "Cinderella is alive and well and living in Boston. Her name is Charlene Carroll and her game is making people beautiful."
Making Black people beautiful was just part of it, Charlene had a natural, almost magical talent for Black hair. "When it comes to hair, I have a gift,'' she recently told me. "I can look at your hair and know if you smoke, if you're on medication, or if you need more vitamins in your diet.''
Starting in the seventies, her compassion for Black women and Black hair changed the way we protect, prep and wear our hair, which is how the wrap came about. But first, what is a wrap?
Remember Rihanna wearing a wrap in 2013?
"When you're wrapping the hair you're putting the hair to rest, calming the hair and allowing the curl texture to straighten and smooth giving it more body than curl,'' said Charlene.
For relaxed or pressed styles, the hair is brushed or wrapped in a circular motion, laying against the scalp, and then secured with a silk scarf.
Some people secure the hair with large bobby pins. Remember Rihanna wearing a blingy bobby-pin wrap or "Doobie" at the American Music Awards in 2013? White people were so confused, but if you were Black or Latin-X and had been getting your hair done at an African American or Dominican salon, you got Rihanna's joke.
It wasn't a hair style at all, but a protective style that Black people in the United States dubbed "The wrap,'' and was usually worn at home. When the hair is released from the scarf, the result is silky smooth tangle-free hair that moves with body and shine and instantly molds to a style.
Charlene further explains that "Wrapping the hair allows for the hair to be protected from any kind of humidity and keeps the hairstyle in place. Brushing the hair in a circular motion molds the hair into place allowing the ends of the hair to blend into the wrapped hair, reducing tangle and breakage."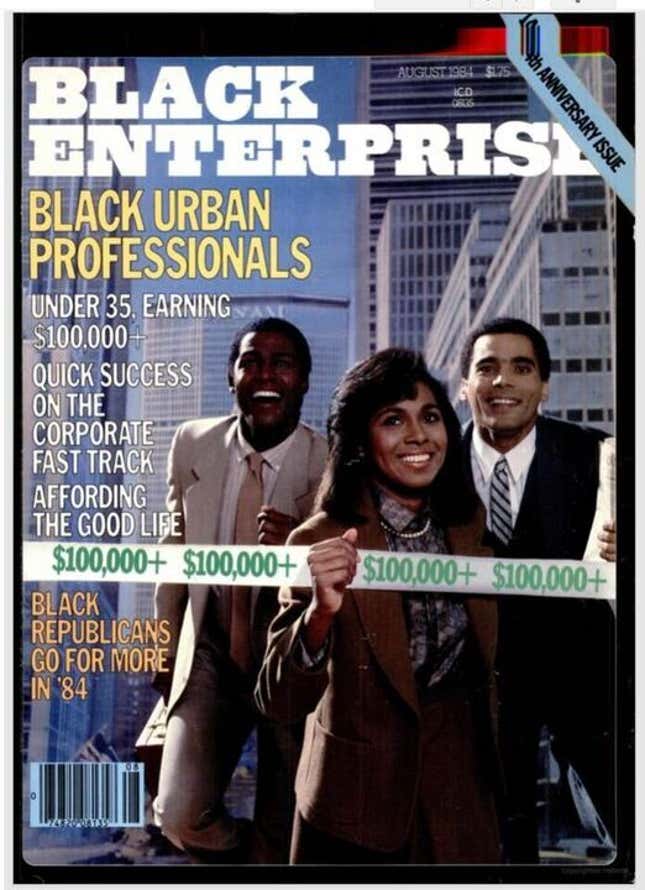 Here's How Charlene Got the Idea
Charlene created the hair wrap technique to protect her own hair from moisture and frizz. She used a piece of neck tissue to keep the front of the hair in place and a silk scarf to hold and protect the hair. She remembers the first time she used the technique on a client who tried to leave the salon head first into a rainstorm. Although the client initially refused, not wanting to have her hair tied down, Charlene boldly told her, "What you do after you walk out the door is up to you, but I'm wrapping that head."
The client called days later praising Charlene while explaining how after removing the scarf, her hair fell down straight, silky, and smooth. Word spread about Charlene's ability to make Black hair move and shake with body and bounce, and the hair wrap technique became a must-have service for Charlene's clients in Boston, who waited days to unwrap their silk scarfs and reveal their luxurious soft bouncy hair.
"Stylists did not ensure that their clients would look good when they got home [with their hair styles]," she says, "but my clients looked good when they did."
With her gift for hair, precision cutting, and the hair wrap technique, Charlene became the go-to stylist in Boston gaining customers all along the East Coast.
"Our hair tells us so much about our body and what is going on within ourselves." she says "and my job is to make sure my client not only looks good but has the knowledge to take care of their hair and themselves."
But Charlene's life is far from your average success story. Born in Boston in 1950, she was raised in Camden Street Projects, a low-income housing unit designated for veterans in the once predominantly black community of Roxbury. Because of her mother's alcohol addiction, she was separated from her siblings at the age of 12 and bounced around foster homes until she became pregnant at 18.
Wanting to create a better life for her daughter, beauty school was one of the few options available for her and other women on public assistance. "I knew I didn't want to be behind a desk all day and my dyslexia would have only made the work more stressful,'' she said. "I'd always been creative with my hands and used to braid hair so I figured I'd become a hairdresser."
Charlene's career began in the early '70s at Olive's Hair Salon, which was the leading black hair salon in Boston and owned by master stylist Olive Benson who became Charlene's mentor. Initially, Charlene found it difficult to gain the trust of the clients. "People saw my long soft wavy hair and light complexion, and didn't believe I could do Black hair." she says. Not letting stereotypes become a barrier, she focused on creating positive client interactions and paved her own way as a master hairstylist and sharing her head wrap technique.
By the 1980s, Charlene was a mogul opening three high-end salons in Massachusetts, a staging and decorating company and a private consulting business while raising her three children with her husband Ronald, a former firefighter. Representing companies like Soft Sheen and L'Oréal, Charlene incorporated the hair wrap throughout her shows, sharing the technique with audiences across the US, China, Brazil, and Europe.
With almost 50 years of experience, Charlene has styled some of the most renowned Black figures including Dr. Maya Angelou, Diahnne Carroll, Anita Baker, and Nancy Wilson. "My mother always told me to be the best. If I was a street sweeper, I needed to be the best street sweeper I could be. So I took that lesson and became the master stylist I am now. "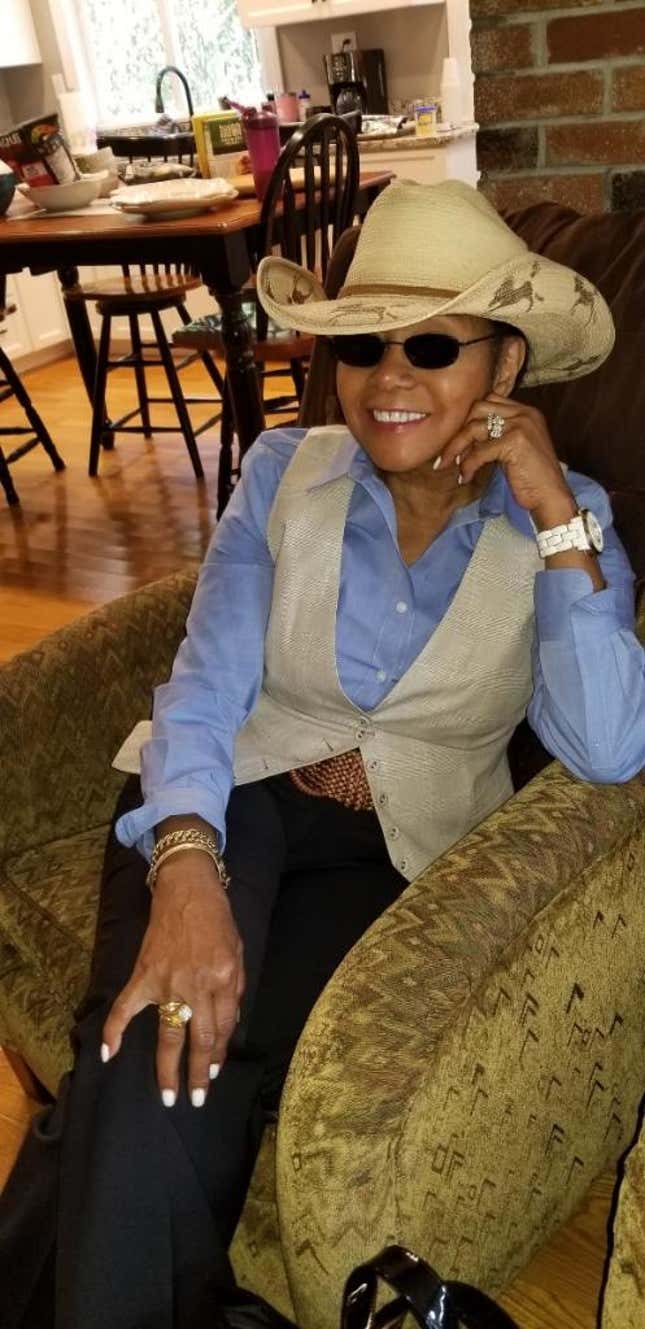 Closing her last salon in 2015, Charlene continues to put the shears to work with her private clientele. She is currently writing her memoir and continues to volunteer, a passion that has allowed her to share her story at youth centers, schools, and nonprofit organizations.

Jennifer Gil-Velazquez is an Afro-Dominican content and communications writer based on the East Coast.