A white Georgia woman who once voiced concern about her neighborhood and "bad blacks" is now facing charges for shooting a black teenager in the head after he walked past her house Monday evening, the New York Daily News reports.

According to the report, Elisabeth Cannon was charged with two counts of aggravated assault in the shooting of 15-year-old Vernon Marcus Jr. as he walked past her home in Macon with a group of friends just before 8 p.m. Monday. Vernon was rushed to the hospital, where he was still in critical but stable condition as of early Thursday, the report notes.
Cannon posted a $12,400 bond and was released from jail the day following the shooting.
Cannon is insisting that she acted in self-defense, 13 WMAZ reports. She claims that Vernon and two, sometimes three, other teens frequently walked along the block, throwing rocks at her house and damaging her home and vehicles. She said that the boys started throwing rocks at her home months ago, but that last week, "things got worse."
About last Thursday, Cannon said, the same group of boys started throwing more rocks every night. The homeowner said that she called Bibb County deputies asking for help several times but that the boys kept coming back to the one-story brick home where she lived with her husband and 15-year-old daughter.
G/O Media may get a commission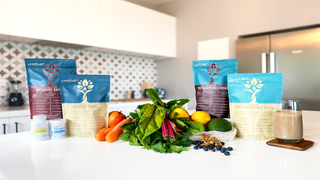 "We have multiple dings in the car, dents in the truck and the awning [attached to the house]," Cannon said.
On Saturday, Cannon confronted the teens when she saw them in front of her house. She said that the teenagers cursed at her and called her names. She added that the rocks thrown at her home were not small.
"They'd get the biggest rocks," she told the news station. "When they would see us in the yard, they would glare at us and say, 'I know you're the ones who called police on us.'"
Once again, Cannon said she called the Bibb County Sheriff's Office and a deputy came over and told the teens that they were not allowed to come near the property.
"They started targeting us personally," Cannon told 13 WMAZ, adding that she became more and more concerned about her property and safety. "We felt terrorized."
And then on Monday, everything went wrong.
Cannon said that she saw the teens near her house when she was on her way home, and so she delayed her return until they were gone. When the teens left, Cannon said, she went home and checked on her daughter's car, but then the teens came back.
"I saw them out of the corner of my eye," she said. "The barrage of big rocks started, not just at my car and house, but me. I started shooting in their direction. They started running. Maybe it wasn't the best decision to make, but I thought eventually they might hurt us."
Back in 2013, Cannon, a former nurse, in an interview with The (Macon) Telegraph, talked about her concerns for her neighborhood.
"I have some really good black neighbors," Cannon told The Telegraph. "But the good blacks won't get onto the bad blacks. You try not to profile, but at the same time, 99.9 percent of the crime is gonna be, most often, a black male. ... The good blacks are too busy. They walk by your house, they won't give it a second look. ... You can tell if they're just out walking for exercise or going to the store or whether they're up to something."