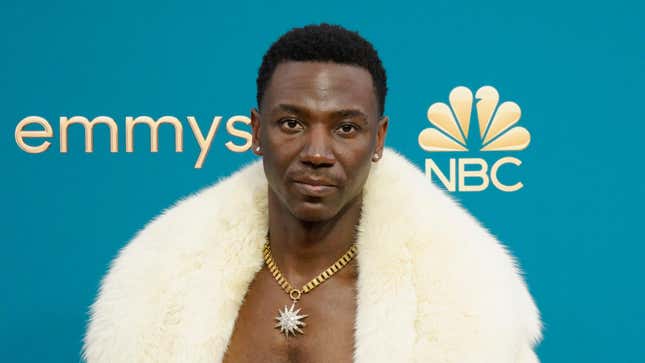 Although comedian Jerrod Carmichael's stint hosting the 2023 Golden Globes was met with mixed reviews, it doesn't appear to be stopping any new opportunities from coming his way. In fact, on Wednesday, it was announced that he's been tapped for a new autobiographical series for HBO.
Per The Hollywood Reporter, the forthcoming "comedy documentary series" will chronicle Carmichael's personal life "through encounters with friends, family, and strangers, all in his quest for love, sex, and connection."
This move marks a continuation between the Emmy-winning comedian and HBO, as he signed an overall deal with with the network last summer. He's previously starred in a handful of other comedy specials over the last 10 years, such as Love at the Store, 8 and Rothaniel—the latter of which took home the award for Writing in a Variety Special at the 2022 Primetime Emmys.
"We've loved working with Jerrod over the past 10 years, and to watch him discover new layers of both himself and his comedy," HBO's Executive VP of Programming Nina Rosenstein said in a statement. "Rothaniel resonated with audiences in such a profound way, and his honesty and vulnerability are a perfect fit for this original format."
Additionally, this move also comes nearly a month to the date of Carmichael's slightly cringey, first-ever stint at hosting an awards ceremony: namely the 2023 Golden Globes. Carmichael's dry humor was on full display that night with some saying he went too far (looking at you Whitney Houston joke), while others thought he did a great job at taking the Hollywood Foreign Press Association (the organization behind the GG) to task by not shying away from the lack of diversity scandal that essentially blackballed them over the past year.