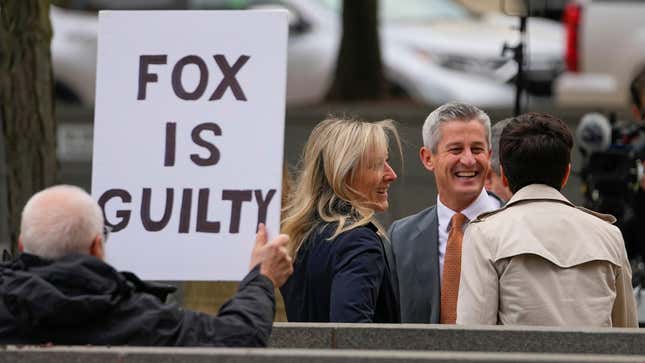 On Tuesday, Fox News agreed to pay $787.5 million to Dominion Voting Systems. This move brought an end to the lawsuit by the company which was riddled with on air claims from the network that they played a part in rigging a presidential election.
This Juneteenth We Revisit The Anderson .Paak BLM Track "Lockdown"
Originally, Dominion sought $1.6 billion and a few pretrial rulings had strengthened its case. However, Fox and its parent company, Fox Corp., opted to settle since having the suit being brought before a jury could have cost them more than $787.5 million.
The final amount paid by the cable network is the biggest publicly disclosed monetary settlement ever in a US defamation action. The agreement came with only an acknowledgment by Fox that it was wrong for constantly airing false statements that supported Donald Trump's election fraud claims following the 2020 election. In a statement, Fox said:
"We acknowledge the Court's rulings finding certain claims about Dominion to be false. This settlement reflects Fox's continued commitment to the highest journalistic standards. We are hopeful that our decision to resolve this dispute with Dominion amicably, instead of the acrimony of a divisive trial, allows the country to move forward from these issues."
Fox hosts as well as the guests who appeared on a slew of their shows consistently pointed to Dominion as a key part in the 2020 election being wrongly in favor of Joe Biden. Both parties reached the agreement that was announced right after a jury was selected to hear the case. It was also shared just before opening arguments were scheduled to start in a superior court in Delaware (it happens to be Biden's home state).
A lawyer for Dominion, Justin Nelson, spoke outside the courthouse after the deal was reached. "The truth has meaning. Lies have consequences." He also remarked that the settlement "represents a ringing endorsement for truth and democracy." The end of this case doesn't mean an end for Fox's legal troubles, though.
The network is still facing a defamation suit from a different voting-tech company, Smartmatic, which is seeking $2.7 billion in damages.