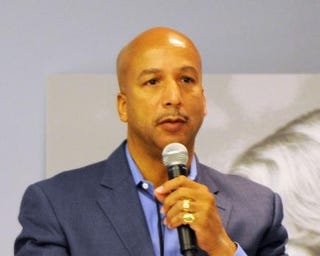 A federal jury found former New Orleans Mayor Ray Nagin guilty of 20 out of 21 charges of corruption, including various instances conspiracy, bribery and wire fraud, NPR reports.
Nagin, 57, was accused of accepting hundreds of thousands of dollars in bribes and kickbacks, as well as siphoning money and granite into a business owned by his sons. The counts span most of Nagin's two terms as the city's mayor, from 2002 to 2010.
According to NPR, a full conviction could have meant more than 20 years in prison for the disgraced politician as well as more than $1 million in fines.
Read the full list of charges and the jury verdict at the Times-Picayune.
Read more at NPR.