Former Los Angeles County Sheriff Lee Baca was sentenced to three years in prison Friday, bringing to an end the ongoing corruption scandal that has plagued the county sheriff's department for the last six years and putting the final nail in the coffin of Baca's career in law enforcement.
Although Baca asked to remain free on bail while he pursues an appeal, he was ordered to surrender to federal prison officials by July 25. The Los Angeles Times reports that no decision has been made on where Baca will serve his sentence, but his attorney has requested that he be assigned to a camp in Taft, Calif., or one in Oregon.
The case against Baca started with federal prosecutors charging lower-level sheriff's-department employees and members of Baca's command staff before bringing charges against the sheriff himself, the Times reports.
Baca initially struck a deal with prosecutors last year, agreeing to serve six months in prison for lying about his role in a plot to obstruct an FBI probe into abuses at Los Angeles County jails, and in exchange, he would avoid facing more serious charges at a trial with the possibility of even more time behind bars.
G/O Media may get a commission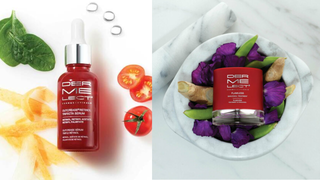 Save $19
Retinol Renewal Kit
That deal eventually fell apart, and Baca ended up losing the trial he had hoped to avoid.
Baca, who is 74 years old and in the early stages of Alzheimer's disease, received his sentence in the same courtroom where he was found guilty in March of obstruction of justice, conspiracy and the same lying charge he was ready to cop to in order to avoid doing serious time in jail.
U.S. District Judge Percy Anderson has shown Baca and his subordinates no mercy. It was he who threw out the earlier plea deal for being too lenient, and it was he who handed down Baca's sentence. In addition to the three years in prison, Baca also given one year of supervised release and a fine of $7,500.
"Mr. Baca's fall from such heights is tragic for so many reasons," Anderson said in handing down his decision, adding that Baca's criminal conduct is "so at odds with the public image he carefully crafted."
Under federal guidelines, the normal sentence for a crime such as Baca's would be 41-51 months, and Assistant U.S. Attorney Brandon Fox, who prosecuted Baca, wrote that under normal circumstances, the government would have urged Anderson to come down within that range because Baca "abused the great power the citizens of Los Angeles County had given him" in helping to obstruct the FBI investigation into corruption by sheriff's deputies at Los Angeles County jails. Further, Baca's lies to investigators about his part in the scheme were a "deliberate attempt to deflect blame and place it entirely on the shoulders of others within his department."
In the end, however, Baca's age, Alzheimer's diagnosis and the expectation of medical experts that Baca's mind will have deteriorated badly within a few years were valid mitigating factors in determining his punishment, Fox told the judge.
"The interests of justice will not be served by defendant spending many years behind bars in a severely impaired state," the prosecutor wrote. He recommended that Baca be sentenced to two years in prison.
Baca's attorney, Nathan Hochman, also said that he believed his client's illness should influence his sentence, asking Anderson to spare Baca any time in prison and instead confine him to his home for a period of time and order him to complete community service.
"This diagnosis is a sentence of its own. It is a sentence that will leave him a mere shell of his former self and one that will rob him of the memories of his life," Hochman wrote in a court filing. Two Alzheimer's experts who recently examined Baca concluded that his condition had progressed from the disease's early stage to "mild dementia," Hochman wrote.
And so a career in law enforcement that spanned five decades comes to a sad, slow end for Baca, who was, at one point, both well-known and well-respected in law enforcement, becoming a memory that is just as distorted as his own is likely to be as dementia eats away at him.
Read more at the Los Angeles Times.