Carol J. Williams of the Los Angeles Times is reporting that Jeanne Woodford, the former director of the California Department of Corrections and Rehabilitation who as warden at San Quentin reluctantly oversaw four executions, will become the executive director of the nonprofit Death Penalty Focus. Raised Roman Catholic, Woodford grew up believing that only God had the right to take a life. Four times in her 30-year career in California corrections, the mother of five carried out executions.
Woodford resigned as director of the California Department of Corrections and Rehabilitation four years ago, dismayed over state authorities' clinging to policies such as the death penalty that she had concluded are wasteful and discriminatory and fail to make the public safer.

Now, as the state tries to restart the execution machinery after a five-year legal hiatus, Woodford has crossed to the other side of the contentious debate over capital punishment.
Williams reports that Woodford, 56, said, " 'I never was in favor of the death penalty, but my experience at San Quentin allowed me to see it from all points of view. I had a duty to carry out, and I tried to do it with professionalism,' " in explaining how she had to put aside her personal abhorrence of execution to do her job. "The death penalty serves no one. It doesn't serve the victims. It doesn't serve prevention. It's truly all about retribution."
Woodford believes that if the public were informed about  the true costs of capital punishment — at least $200 million a year, she says — as well as its potential for irreversible error, support for the ultimate penalty would wither. It is that prospect that has lured her from a brief retirement to the post with Death Penalty Focus, from which she will lobby against the policy she once imposed.
G/O Media may get a commission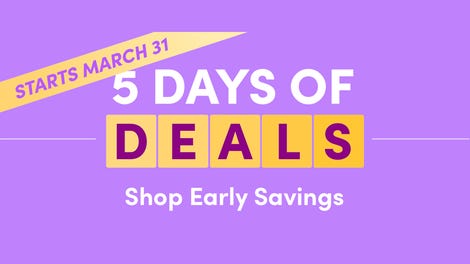 Sale sale sale
Early Savings - Wayfair's Five Days of Deals
It's great that Woodford is finally standing up for what she believes in in her professional life. Imagine believing in your heart and mind one thing and having to do the opposite in order to stay employed? People do that every day — make choices in the workplace — but few get the opportunity to correct the behavior or redeem themselves in the way that Woodford will. Hopefully she'll work as hard for this organization to stop the death penalty as she did when carrying out that sentence.
Read more at the Los Angeles Times.
In other news: Robert 'Tractor' Traylor Dies at 34.
Like The Root on Facebook. Follow us on Twitter.