In Texas, where football is king, Paul Quinn College President Michael Sorrell chose to cut the school's football program, Yahoo Sports reports.
The sports department and upkeep was draining the budget of the small HBCU, which is located seven miles outside of downtown Dallas. Sorrell, a Root100 alum and president of the school since 2007, had to make the unpopular call and then made an offer to all those upset with his decision: raise $2 million to save football, and he would match it.
"To date," Sorrell says, "no one has raised a dollar," Yahoo Sports reports.
Out of the 250 students who attend the small school, about 80 percent are eligible for Pell Grants. There is a clothes closet on campus that provides business wear for students for free and there are no nearby restaurants or grocery stores.
But what Sorrell did next could have been a page straight out of the Booker T. Washington playbook. He took the vacant football field and turned it into an organic farm.
The 'We over Me Farm' produces everything from kale to cilantro. In 2009, two years after axing the football program, The Dallas Cowboys came calling. Legends Hospitality, the company that buys food for Cowboys Stadium, is the farm's biggest buyer. The school now boasts a surplus of cash. Students work the farm for $10 an hour and money that was initially set aside for the football program is funneled into academics.
G/O Media may get a commission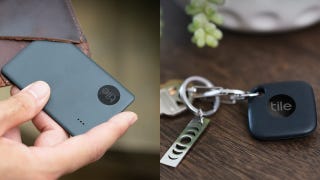 Up to 35% off
Tile Item Trackers
"We turned our football field into an organic farm," Sorrell told Yahoo Sports. "It's made us a national leader on this issue. There are no regrets. We didn't have the resources necessary to change and really build a football program in the way we wanted to do it. This is what was right for us."
Read more at Yahoo Sports.
Like The Root on Facebook. Follow us on Twitter.