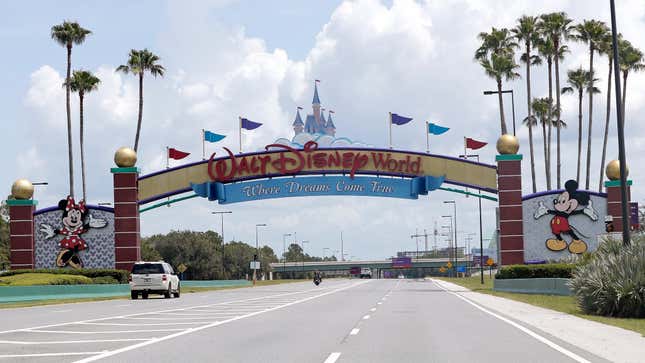 It appears that the relationship between Florida Governor Ron DeSantis and Disney is becoming more and more tenuous by the day. The new board that was selected by the Republican governor to supervise Disney's special taxing district stated Wednesday that legal action may be taken over an agreement reached between the entertainment company and the previous board.
Grand Crew: Season 2 & The Mandalorian: Season 3 Are Our TV Picks This Week
The agreement, which was approved right before the state's February takeover, contain restrictive covenants that make the board way less powerful. In it, Disney maintains control over its large hold in Central Florida for 30 years and in some instances, the board can't take any real action without getting permission from the company first.
The five supervisors of the Central Florida Tourism Oversight District said during a meeting that the previous board members signed a development agreement that gave Disney maximum developmental power over the theme park resort's 27,000 acres in central Florida.
The supervisors were appointed to the board by DeSantis after the Florida Legislature took over Disney's government after the entertainment company publicly opposed "Don't Say Gay" legislation. The legislation, which was spearheaded by DeSantis, prohibits instruction on sexual orientation and gender identity in kindergarten through third grade.
It also forbids lessons that are classified as inappropriate for certain ages. The new supervisors appointed by DeSantis replaced a board that was controlled by Disney during the previous 55 years that the government operated as the Reedy Creek Improvement District. The new members held their first meeting earlier this month and claimed to discover the agreement after they started their roles.
It states that the district cannot use the name "Disney" or any symbols associated with the theme park resort without the company's permission. In addition, it cannot use the likeness of Mickey Mouse, other Disney characters or other intellectual property.
Disney can sue for damages for any violations, and the agreement is in effect indefinitely. This illustrates DeSantis' willingness to take on huge corporations to further a hateful agenda, which is expected to continue ahead of a highly anticipated White House run in 2024.