The viral video of a black female state attorney in Florida getting pulled over by police officers who don't recognize her and say they couldn't get any information off of her plates has been making headlines and sparking discussion for days, but is it possible that there is more to the story than meets the eye?

In the June 19 video, which has been widely shared across social media, two Orlando police officers pull over State Attorney Aramis Ayala, and as soon as she identifies herself, showing her government identification, one officer asks her what agency she is with.
"I'm the state attorney," Ayala replies. The officer thanks her and tells her that the reason they pulled her over is that her tag didn't come back when they ran it. When she asks why the tag was run in the first place, he first says that they run tags all the time, at stoplights, etc., because that's how they determine "if a car is stolen and stuff," but then adds that the tint on her windows appears to be very dark.
Ayala takes all of this in stride with a smirk and asks the officers for their cards. The officer says that he doesn't have cards, but he writes down his name, his partner's name and both of their employee numbers. He then wishes her a good day and she pulls off.
Ayala released a statement after the stop:
I was pulled over by Orlando Police department on June 19th in Parramore after leaving FAMU Law School, where I taught in the evening.

After public records request, the video was released by the Orlando Police Department.

Since its release, the video has had more than 2 million views and produced a flood of misinformation. Including the filing of a lawsuit which is not true.

To be clear, I violated no laws. The license plate, while confidential was and remains properly registered. The tint was in no way a violation of Florida law.

Although the traffic stop appears to be consistent with Florida law. My goal is to have a constructive and mutually respectful relationship between law enforcement and the community.

I look forward to sitting down to have an open dialogue with the Chief of Orlando Police Department regarding how this incident impacts that goal.

State Attorney Ayala
Ordinarily, this stop might not seem like such a big deal. While it's surprising that a trained police officer wouldn't know anything about protected license plates, which many state and local government employees have, the most questionable part about the stop is the officer's inability to explain why he truly pulled her over.
G/O Media may get a commission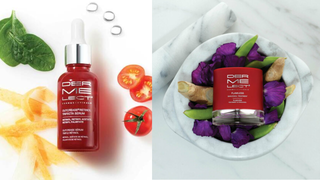 Save $19
Retinol Renewal Kit
We could immediately point to the all-too-familiar "driving while black" as the cause, but when the incident is considered along with what Ayala has been put through for the better part of the last few months, things get a little trickier.
Ayala, 42, is the first black person to be elected to the office of state's attorney in Florida's history. She became state attorney for Orange and Osceola counties on Jan. 3 after she upset incumbent Jeff Ashton in the August primary with the help of $1.4 million in donations from a political action committee with ties to billionaire and liberal activist George Soros.
The primary decided the race for state attorney because no Republican ran.
Ayala made headlines earlier this year when she announced that she would not pursue the death penalty against murder suspect Markeith Loyd.
Loyd went on the run after allegedly shooting and killing his pregnant ex-girlfriend, Sade Dixon, in December. While on the lam, he reportedly shot and killed Orlando Police Master Sgt. Debra Clayton, sparking a massive manhunt that went on for two weeks before Loyd was captured.
Many in the state wanted to see Loyd put to death for the murder of a police officer, but Ayala said that she would not pursue the death penalty in his case or any other cases for the remainder of her tenure as state attorney, drawing the ire of Florida Gov. Rick Scott.
Scott issued an executive order removing Ayala from the case and handing it over to Lake County State Attorney Brad King.
Ayala cited several reasons for why she would not seek the death penalty, including studies that have shown that it provides no public safety benefits, is not a deterrent and ends up costing the state more to fight appeals of the death penalty than it would to simply sentence a defendant to life in prison.
Ayala also said that it provides victims' families with false hope.
"Some victims will support and some will surely oppose my decision, but I have learned that [the] death penalty traps many victims' families in [a] decadeslong cycle of uncertainty," she said. " ... I cannot in good faith look a victim's family in the face and promise that a death sentence handed down in our courts will ever result in execution."
Although Ayala provided sound reasoning for not pursuing the death penalty, it was not enough for Scott, who subsequently removed her from all of her capital murder cases.
Ayala filed a lawsuit against Scott in April, claiming that his actions violated her constitutional rights, marred her reputation and deprived those who elected her "of the benefit of their votes."
Ayala also alleged that Scott reassigned the case to King because of his well-known support of the death penalty.
In April, news broke that Ayala had been receiving threats and harassing, racist mail at her Orlando office.
Ayala's chief investigator, Eric Edwards, contacted sheriff's deputies with the court services division on March 28 and notified them that Ayala's downtown Orlando office had received two envelopes over the course of two weeks with disturbing messages.
One envelope, received on March 20, contained a white piece of paper on which was written the message "SOONER OR LATER A NIGGER WILL BE A NIGGER" in black blocked letters. The envelope also contained three white business cards with the words "You are an Honorary Member of S.P.O.N.G.E." on one side and "Society for the Prevention of Niggers Getting Everything" on the other side.
A second envelope, received on March 28, contained an index card with a noose made of green twine taped to the card.
In addition, Stan McCullars, a Seminole County clerk of the court, reportedly posted on Facebook that Ayala should "get the death penalty" and be "tarred and feathered if not hung from a tree."
Florida Politics reports that Ayala has been called a "stupid bitch" and "useless hood rat" in messages on Facebook, and a YouTube commenter said, "She should pick cotton for the rest of her life and be whipped."

Perry E. Thurston Jr., a Florida state senator and member of the Florida Black Legislative Caucus, said in April that he believes Scott and the Florida Legislature are siphoning power from Ayala in an attempt to bully her into agreeing with Scott's politics and beliefs regarding the death penalty.
And now this, the traffic stop heard around the world.
It is hard enough being a black woman in American society. Add to that the power and stature that come with being the first black person ever elected to serve as state attorney in Florida—a state where racist politicians call their black colleagues "niggers" and refer to a black female state senator as "girl" and "this bitch"—and you have a recipe for racist harassment at the highest level.
Is it about politics, or is it about putting, and keeping, a black woman in her presumed place?

Again, we can try to make the aforementioned traffic stop seem as innocuous as possible, but running her plates to see if the car was stolen and commenting on the tint of her windows would indicate that those Orlando officers saw something that made them want to target Ayala's vehicle more than any other vehicle on the road that evening.
Even if it had absolutely nothing to do with the harassment she is already facing, she was still targeted for the simple fact that she is black.
And that is just a small part of a bigger problem.