If you live in the Sistrunk neighborhood of Fort Lauderdale, Fla., and happen to be hankering for some Pizza Hut after 7 p.m., it really sucks to be you because one local store refuses to make deliveries to the historically black neighborhood after dark.
According to the Miami New Times, it was writer Adam Weinstein who pointed out that his local Pizza Hut on 1239 S. Federal Highway had the apparent policy—prominently displayed—of not accepting nighttime deliveries to the district that includes Sistrunk Boulevard.
The note tells employees not to accept deliveries for the northwestern district after 7 p.m., but noted that any orders made before 7 p.m. must be delivered.
As the New Times reports, the neighborhood that is on the no-deliver list is home to several important historical places in the black community, such as the Old Dillard Museum, which commemorates the city's first school for black children, and the Dr. James F. Sistrunk Historical Marker, named after Broward County's first black doctor.
G/O Media may get a commission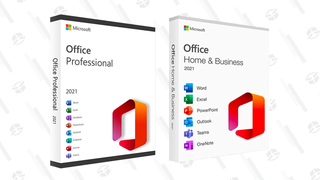 89% off
Microsoft Office Professional 2021 Lifetime License
That being said, the site also reports that the policy isn't all that surprising.
From the New Times:
The redlining of pizza delivery isn't unique to Fort Lauderdale or Pizza Hut, though. Over the years, a number of pizza shops have been accused of discriminatory policies that exempted deliveries to minority neighborhoods. In 1996, the problem was so bad that the city of San Francisco tried to write a law banning the practice. The restaurant industry pushed back, and a loophole was eventually written into the law to allow drivers to skip out on deliveries if they felt endangered.

Florida also has a history of discrimination complaints involving pizza delivery. In 2000, Domino's had to settle with the Justice Department after the chain received blowback from customers near Jacksonville. Two years later, Tarpon Springs' city attorney threatened to revoke Pizza Hut's operational license when a location stopped making deliveries to a predominantly black neighborhood. Pizza Hut defended its policies, calling it an issue of driver safety.
The New Times reached out to the Pizza Hut, where a manager said that the delivery cut-off is a corporate policy. The corporate headquarters for Pizza Hut did not respond to requests for comments.
Read more at the Miami New Times.