Jealousy is never cute, beloved ... especially on a white man. But here we are once again in Florida, this time in South Daytona, where a white man called his black neighbor a racial slur before setting the neighbor's "flashy" car on fire.
Florida, man.
Ronald Sweet was outside, washing and waxing his silver 2002 Mercury, when he was approached by 56-year-old Joseph Minor, who began to verbally attack him for no reason. Click Orlando reports that Minor told Sweet that he was "flashy" and tossed in a racial slur (because why not) before ultimately threatening that he would "take care" of him and his vehicle, warning him that his days were numbered.
"I hate you, nigger," Minor said to Sweet, according to the Daytona Beach News-Journal.
After a verbal altercation, Sweet and his fiancee, Cecilia Jones, went inside their apartment for the night, I guess ignoring Minor, Click Orlando reports. About 10 minutes later, around 12:35 a.m. Sunday, Sweet heard an explosion and looked out to see his car on fire, and Minor walking away.
G/O Media may get a commission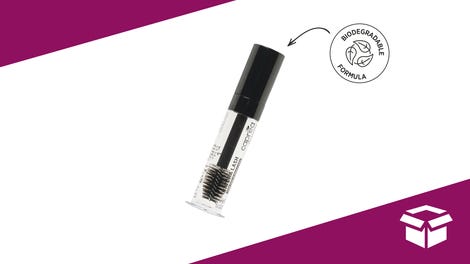 It's $8
20% Off Lash + Eyebrow Serum 2.0 - Caprea Beauty
Sweet and Jones told police that this was not the first time Minor had made threats, adding that he often used racial slurs when talking to them and other residents.
"It's absolutely a hate crime. It's absolutely because apparently, he don't like colored people," Sweet said. "He told me my days were numbered. I won't be flashing anymore."
Which is a pity, because there is nothing quite like flossing on these bitter, economically anxious haters, but you also got to watch out for your person and property.

Anyway, Minor insisted that he wasn't involved in the blaze, although witnesses reported seeing him near the car. Then, while being interviewed at the police station, Minor switched his story, saying that he was acting within the law (how???).
When asked what that meant, according to the News-Journal, Minor responded, "That as long as nobody witnesses it, you won't get into trouble for it," officers wrote in their report.
Minor also told officers that the apartment complex was unsafe because of drug dealers. Minor said that he never called the police because he didn't think they'd do anything, according to Click Orlando.
Look at all these excuses. It would almost be hilarious if it weren't so sad.
Nonetheless, the same cops whom Minor apparently expected to do nothing about those "drug dealers" charged him with arson that caused damage to a structure and criminal mischief with property damage. According to the News-Journal, he is being held without bail.
That being said, one would hope that Minor would also face hate crime charges; however, on Monday, South Daytona Police Capt. Mark Cheatham said that there was not enough evidence to support the charge, instead blaming the incident on intoxication.
"There is no pattern of behavior that would show this is a hate crime," Cheatham said. "The reality of it, he was intoxicated. He had some mental lapse in judgment."