A Florida teen not only posed as a doctor but also opened his own medical practice in West Palm Beach, according to authorities, and he was arrested Tuesday.
According to WPBF, in response to a tip that 18-year-old Malachi Love-Robinson was practicing medicine without a license, the Palm Beach County Sheriff's Office's Palm Beach Narcotics Task Force and the Florida Department of Health conducted an undercover sting at an office reportedly used by the teen.
An undercover agent posed as a patient at the New Birth, New Life Alternative Medicine and Urgent Care Clinic, where authorities say Love-Robinson was listed not only as a doctor but also as the "CEO and founder." According to authorities, the undercover agent was seen by Love-Robinson, who allegedly took her temperature and listened to her lungs before assuring her that she was not sick. The teen was then promptly arrested.
"I'm hurt because of all of these allegations," Love-Robinson told WPBF as he was being led away in handcuffs, "but this is not the first time I have been accused, and I will pursue this, and when I do, you will be the first to know."
According to the news station, Tuesday's incident wasn't the first time the teen was alleged to have posed as a doctor. Last year the then-17-year-old was caught at St. Mary's Medical Center, where he was seen walking around the emergency room in a lab coat and wearing a face mask for over a month. He reportedly checked in on patients when he wasn't roaming the halls, WPBF reports. However, the hospital refused to press charges, saying that the teen was never in contact with patients.
G/O Media may get a commission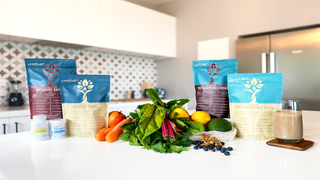 "I requested to shadow physicians," Love-Robinson told the news station following the St. Mary's incident. "Next thing I know, cops are there. That's all I know, all I know; I have no idea."
In October, Love-Robinson was issued a cease-and-desist order when authorities learned that he was working as a massage therapist at a Boynton Beach rehabilitation facility without holding an active license, the news station reports.
Regarding his latest arrest, "Love-Robinson is charged with a third-degree felony, and ordered by the Department of Health to cease and desist practicing medicine without a license," WPBF reports.
Read more at WPBF.