'B' doesn't just stand for Bordelon anymore, it also stands for blessing ... and blood.
Tackling A Black Maternal Health Crisis & Embracing Reproductive Justice | The Root Institute
Coming from an early awards season success having been named Best Television Show Drama from the African American Film Critics Association (AAFCA) and as well as scooping a nomination for Best Drama Series at the NAACP Image Awards, Queen Sugar is back for its 4th season.
From OWN's press release:
The contemporary drama series is back for the fourth consecutive year, following the Bordelon family as they discover Nova (Rutina Wesley) is publishing her memoir which divulges long-held family secrets. Unrest, tension and heartbreak fester at home as Nova embarks on a book tour and unexpectedly encounters significant relationships from her past along the way. Charley (Dawn-Lyen Gardner) remains in the thick of the trials and tribulations in both her personal and professional life as she continues to battle the Landry family while also trying to ensure the safety and future of her teenage son Micah (Nicholas Ashe). Ralph Angel (Kofi Siriboe) is managing fatherhood and his complicated relationship with ex-girlfriend Darla (Bianca Lawson) after learning he is not the biological father of his son, Blue (Ethan Hutchison), and is encouraged by an old friend to create opportunities for formerly incarcerated men.
"I'm an American," Nova notes, firmly. "And my family is an American family. Like all American families, we want the dream: land, space ... love. But, we have a secret. Ugliness is also within us. I believe it's our secrets that are killing us."
Yep, sounds about American to me.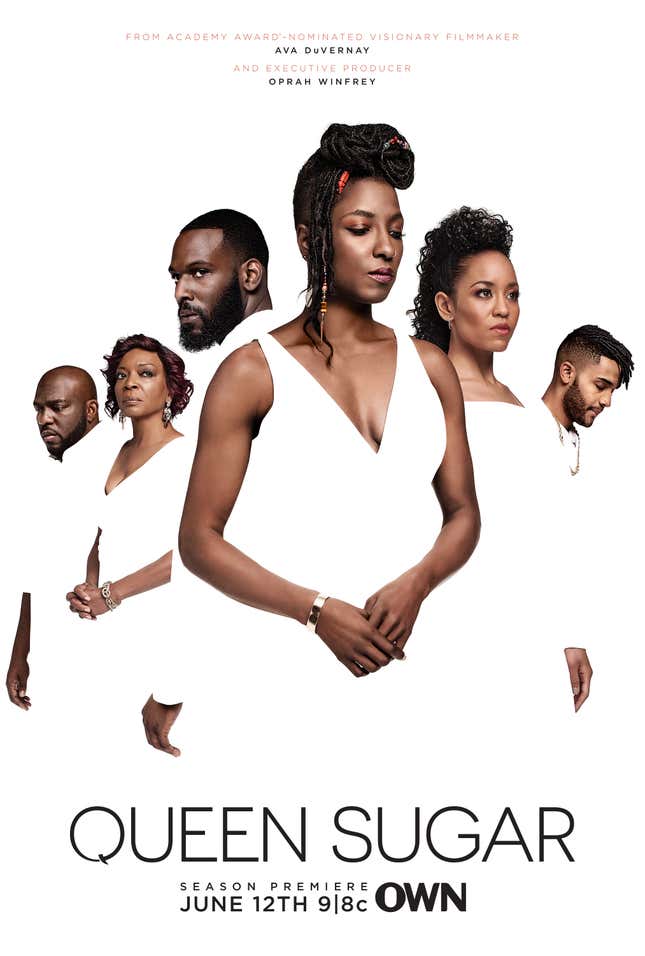 With the debut of Nova's memoir, Blessing and Blood, it looks like all of the surrounding secrets and scandals of our favorite sugar farm family are being exploited for the world to see. Arguably, the biggest scandal of the past season was the revelation that the adorable Blue isn't Ralph Angel's biological son. On the flip side, at least Hollywood and Aunt Vi ended on a high note with their wedding. But, as this is a family drama, we know even that moment won't remain perfect for long. Whew chillay.

Oh, and don't forget—we're getting that Tevin Campbell appearance this season. Started from Twitter now we here. David Alan Grier will also lend his great acting to the show this season.
Season 4 of Queen Sugar premieres Wednesday, June 12 at 9 p.m. ET/PT on OWN.