One of my biggest regrets in life is how late I discovered so much music that became immediately influential to me. While I grew up in a house where music was constantly present, there were various artists that my parents didn't know, didn't show or just didn't care about.

What that means is that many of my musical discoveries were made through friends, through buying up every $4.99 CD in Circuit City, through hourslong listening sessions at Tower Records, and through websites with downloads of rare and esoteric albums (before they were all shut down). Olufela Olusegun Oludotun Ransome-Kuti, also known as Fela Anikulapo Kuti or, more commercially, Fela Kuti, was one such artist who was introduced to me first through one of those websites, probably around 2004, but then more formally by a friend in 2005. And then shit got beautiful.
Fela was a Nigerian producer, singer, multi-instrumentalist and composer who passed in 1997. Outside of music, he was a politically active leader and human rights activist, especially in Africa. His life story is fascinating on its own, and the music was the soundtrack he created to accompany his stands against corrupt governments.
The first song I ever heard from Fela was "ITT, Pt. 2" (International Thief Thief). If I'm being honest, I wasn't entirely impressed at first. At first. I attribute that to the fact that I just wasn't prepared. I listened to the song and what stood out to me most—I remember talking to my friend about this—was that I thought the keyboard around the nine-minute mark of the song sounded like some Casio "My First Keyboard" playing but that it was ENTIRELY redeemed when the horns came back around the 11-minute mark. While I enjoyed the song somewhat, I wasn't tempted to go out and learn more.
I remember having one of those music convos where I was asked if I liked Fela and responding that I wasn't really in love with Fela like that. I was met with equal parts disdain, incredulity, sympathy and "Aww, baby." How I'd managed to be a music head, attend an HBCU, love dancing and not love Fela made no sense, but it happened. I'm not proud of this; it's my not-so-secret shame.
G/O Media may get a commission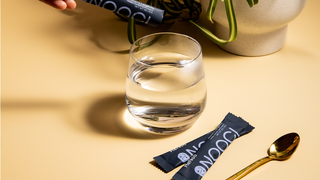 During that conversation, I was convinced to give Fela another shot by someone who knew my musical proclivities. On that recommendation, I marched myself on down to CD Depot in College Park, Md., and got a compilation album called The Best Best of Fela Kuti.
I hopped in the ride and threw in the first disc. The album starts with "Lady." Fam. I dare you to listen to this song and NOT begin moving as soon as it comes on. I was DONE. I had all of the involuntary reactions. My face scrunched up in that "Don't do me like that" way while my head was nodding because my neck knew it was phat. I literally started a one-man party in my car in the parking lot of CD Depot.
So what did I do?
I marched right back into CD Depot and bought a copy of every single Fela album that they had in the store. And "Lady" is, like, 13 minutes long, and I'm pretty sure I went back in under eight. When I discovered Fela, I found an artist who made socially conscious music with the absolute best bass lines and was straight up jamming. I knew nothing about Afrobeat before I got into Fela, and after my discovery, I made the deepest dive ever into the music (not just Fela) and his entire catalog. I managed to get ahold of every single one of his albums and listened nonstop. Fela was the music that I didn't even know I was waiting my entire life to find.
Fela instantly became one of my favorite artists. When the musical Fela! hit Broadway in 2009, my biggest fear was that I'd never get a chance to see it. Apparently, traveling to New York City didn't dawn on me, but I managed to go up and see it in 2010 and then again in Washington, D.C., in 2012. Where there was music celebrating the Black President, I needed to be.
And that's still the case today. Fela has become default music in my car, along with a litany of other artists. When I have a need to get hype, I throw on "Roforofo Fight," and when I want to jam, I head to "Suffering and Smiling, Pt. 2."
Fela and his various groups have been a constant in my musical life. Fela opened the door for me on other types of music and sent me into rabbit holes that created a much more exciting path to musical discovery. Through Fela, I really began to dig in to black music from all over the world, and life hasn't been the same since.
Fela brought my musical journey home, becoming the key that unlocked doors my ears had been waiting for.
No Black Music Month is complete without the Black President, who inspired so many artists in America and the world while suffering and smiling.