"Go Home Nigger Boy," "Fuck You Die Dumb Nigger," "Date Your Own Kind": These are but some of the horrific slurs that were tagged on a car near Kansas State University Wednesday, and now students at the school say they are tired of the racism that occurs on and around campus.
According to the Kansas City Star, Riley County, Kan., police are investigating the incident, which occurred in an apartment parking lot about a half-mile from the Manhattan campus.
However, KWCH 12 reported Thursday that the Police Department now says that the FBI is leading the investigation into the incident, which occurred sometime between 1:30 a.m. and 3 a.m. Wednesday.
The black Dodge Avenger was covered in slurs, painted in yellow, on all sides of the car.
Police originally identified the owner of the car, who told the Star that he was a student at Kansas State. The man said that the incident had made it impossible for him to go anywhere in the city of Manhattan, and as a result, he has withdrawn from the university and intends to go home to California.
G/O Media may get a commission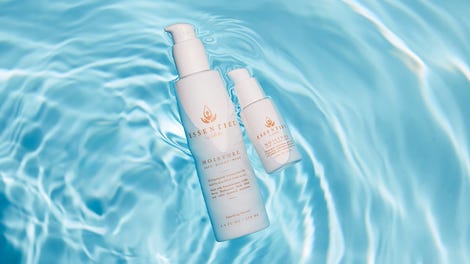 20% off
Essentiel by Adele
However, on Wednesday night, university spokesperson Jeff Morris told the Associated Press that the university did not have anyone enrolled at the university by the name police gave them.
Nonetheless, students at the university say they are fed up with the vandalism, which some have described as just the latest to occur this year.
"At this point, students of color are becoming very frustrated," Andrew Hammond, a junior at the university, told the Star.
Back in May, a noose was found hanging from a tree in the center of the campus. At the time, the university's president issued a statement calling the act "intolerable."
On Thursday morning, university President Richard Myers issued a statement on the incident calling it "a direct attack on the values of our community." From the statement:
Yesterday a disturbing incident affected our Manhattan campus and caused significant pain to our students, faculty and staff. The racist messages found on a car parked off-campus are a direct attack on the values of our community.

Those who wish us harm should not be allowed to create a culture of fear and divisiveness. As I hear from student leadership following this incident, your message is clear: We need to ensure the safety of those affected by this attack.

The K-State Police Department will immediately increase its patrols and visible presence on the Manhattan campus. Those who need support should use the many resources we make available through student life and our counseling center. Please avail yourselves of assistance if needed, including our LiveSafe app and Wildcat Walk services. If we need to make additional resources available, we will.

We call on the Riley County Police Department to use all available resources in its criminal investigation, including any necessary state and federal resources. There has already been widespread misinformation about this incident; we need to make decisions based on factual information, not rumors, unsubstantiated social media posts or stories. Let's get it right.
Manhattan Mayor Linda Morse has also added her voice in rebuking the vandalism, releasing a statement saying:
In regard to the reported incident yesterday where disgusting racial slurs were painted on a vehicle, I just want to state that the behavior reflected in that incident is not the type of action or behavior condoned in Manhattan. This act does not reflect what I believe Manhattan is. Divisive, hateful acts such as this draw out strong emotions from many people. As mayor, I condemn these disgusting acts and stand ready and willing to meet and discuss these types of issues with the community, university, RCPD, and all those impacted by these events. I encourage the Manhattan community to reach out and support diversity and respect for all. I know that there is need for significant improvement and I know the community will come together to help make Manhattan a safe, inclusive and respectful place for all.
Police are asking anyone with information to call the Riley County Police Department, the FBI or Manhattan Riley County Crime Stoppers.
Read more at the Kansas City Star and KWCH 12.