Darius Adams, 17, was behaving aggressively when he arrived at his McIntosh, Ala., home around 2 a.m. Friday, his father told authorities. And the dad says he only meant to scare his son when he went to grab his gun.
But the gun went off, hitting the McIntosh High School football player in the stomach and killing him, according to the Washington County sheriff.
The father, Sexton Adams, 55, "cocked the pistol, and in the process, according to him, the pistol went off," Washington County Sheriff Richard Stringer told the Call News. "You know, it's just a very tragic thing. The man killed his own son. It just doesn't get much worse than that."
Sexton Adams was not charged, but according to the New York Daily News, the Washington County district attorney was considering whether to present evidence to a grand jury.
"We'll learn more as time progresses," Stringer told the Call News. "Of course, we will try to determine what caused this boy to become so irate and act the way he acted when his father shot him."
G/O Media may get a commission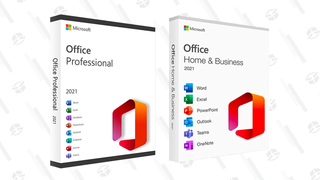 89% off
Microsoft Office Professional 2021 Lifetime License
According to neighbors who spoke with reporters, Sexton Adams is a good family man.
"I don't know what went on, but I know Sexton tried to raise him right," Adam's neighbor Edward Thomas told Fox 10 TV. "He definitely tried to raise him right. I do know that."
Read more at the Call News.