Legendary and colorful sports reporter Craig Sager left his three children from his first marriage—Craig II, Kacy and Krista—out of his will, and that is causing a dramatic family feud that is playing out on social media.
LeVar Burton Is Still Championing Literacy In "The Right to Read"
Craig Sager's son Craig Sager II took to Twitter Tuesday night to complain about being taken to court over the will, which he says that he and his two siblings are not even contesting.
"Nothing like getting served, pestered by Sherrifs [sic] & taken to court over a Will that myself and my sisters are not only 100% excluded from but do not even have any interest in contesting in the first place. Thanks Dad," Craig II wrote.
G/O Media may get a commission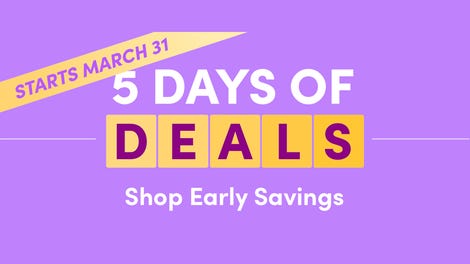 Sale sale sale
Early Savings - Wayfair's Five Days of Deals
Early Wednesday morning, Craig II posted a photo of the court summons with this caption: "Never contended anything to do w/ a will when I found out bc primarily I expected it & it's what he wanted. It is what it is. We put our heads down & moved the hell on. But 2018 & I'm called on vacation bc another Sheriff came by … I'm not in it + I'm not fighting = Leave me alone!"
Both Craig II and Kacy Sager say it is their stepmother, Stacy Sager, who is causing the drama.
"The point was WE NEVER WANTED A DIME. WE NEVER WANTED TO CONTEST THE WILL. We made that clear, and she still sent sheriffs to our doors to drag us to court," Kacy said on Twitter Wednesday morning.
After declining an interview with TMZ Live, Kacy posted a statement on Twitter Wednesday afternoon, highlighting some of the problems that she and her siblings have experienced with their stepmother—saying that even when their father was alive, they knew things were "gonna get really ugly."
She wrote that, minutes after their father's death, their stepmother expressed concern that she and her siblings not be left alone in their father's house.
Even after Craig II helped prolong his father's life with two bone marrow transplants, Kacy wrote that Stacy told Craig Sr. that his son could not be trusted.
"You see," Kacy wrote, "when your version of reality is so riddled with delusion and revisionist bulls*** and conveniently selective amnesia, being the good guy often hinges on your ability to label others as evil."
According to Kacy's statement, their stepmother hired security to keep their mother from attending Craig Sr.'s funeral. Stacy had his daughter Krista Sager dropped from his health insurance coverage even though it cost nothing for her to be covered.
Kacy said that after months of no communication from their stepmother, their first contact with her was through lawyers and the sheriffs who came to serve them.
"We were never going to fight the will," she wrote. "If he wanted her to have it all, she can have it all. Yeah, it would have been nice to maybe get the golf clubs he taught me to play with, or some of the memorabilia that meant so much to him that I know she'll just end up selling. But ultimately those are just things. Keep 'em."
Craig Sr. died Dec. 15, 2016, after a two-year battle with leukemia.
Read more at Sports Illustrated.