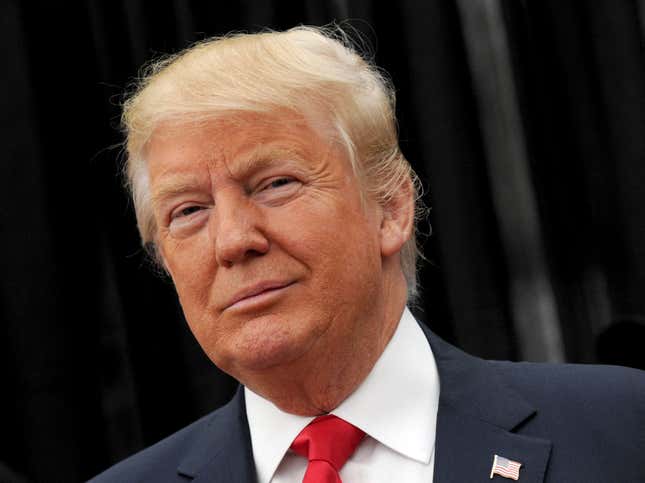 Meta has reinstated Donald Trump's Instagram and Facebook accounts. This brings an end to his two-year suspension after praising the Capitol rioters on Jan. 6, 2021. Meta's decision is a vital one, since it comes ahead of Trump's plans to run for president in 2024.
The company's president of global affairs, Nick Clegg, wrote a lengthy blog post explaining this decision:
"Like any other Facebook or Instagram user, Mr. Trump is subject to our Community Standards. In light of his violations, he now also faces heightened penalties for repeat offenses — penalties which will apply to other public figures whose accounts are reinstated from suspensions related to civil unrest under our updated protocol. In the event that Mr. Trump posts further violating content, the content will be removed and he will be suspended for between one month and two years, depending on the severity of the violation."
The news comes after a formal request from an attorney for Trump's 2024 presidential campaign to let him come back to the platforms. They argued that the two-year ban "dramatically distorted and inhibited the public discourse." Of course, when Trump decided to address the announcement he decided to condemn the suspension:
"FACEBOOK, which has lost Billions of Dollars in value since 'deplatforming' your favorite President, me, has just announced that they are reinstating my account," Trump stated on Truth Social. "Such a thing should never again happen to a sitting President, or anybody else who is not deserving of retribution!"
Trump will always be a clown, though, and it's apparent he will continue to push hateful rhetoric. Meta also stated that if he violates the rules again, he would face another suspension.
"More serious violations, such as sharing a link to a statement from a terrorist group in the aftermath of an attack, will merit either a 6- or 12-month restriction from creating content. In cases where a violation is severe, we'll restrict the account for 2 years," the company remarked.
We predict it won't be long before Trump uses his platforms to galvanize his racist followers that put him in office in the first place.