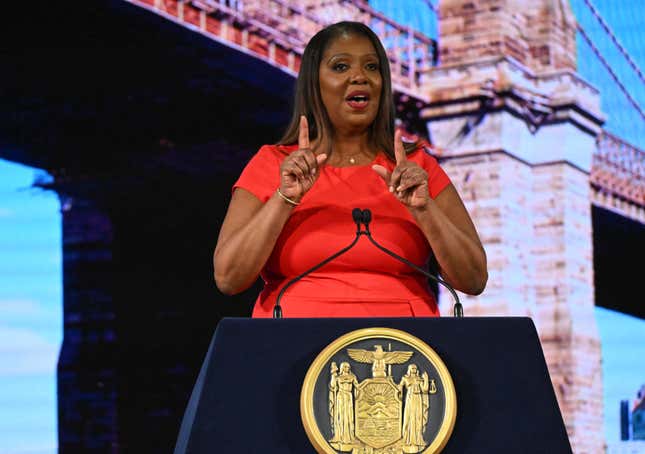 In a Florida court on Friday, Donald Trump withdrew his pending lawsuit against New York Attorney General Letitia James. On Thursday, District Court Judge Donald Middlebrooks ordered the former president and his legal team to pay over $937,000 in sanctions. In addition, he also remarked that Trump has a "continuing pattern of misuse of the courts."
Donald Trump Might Actually Face The Music For His Alleged Hush Money Schemes
In the 46-page filing, Middlebrooks stated:
"This case should never have been brought. Its inadequacy as a legal claim was evident from the start. No reasonable lawyer would have filed it. Intended for a political purpose, none of the counts of the amended complaint stated a cognizable legal claim. A continuing pattern of misuse of the courts by Mr. Trump and his lawyers undermines the rule of law, portrays judges as partisans, and diverts resources from those who have suffered actual legal harm."
Trump alleged that the New York attorney general abused her power and launched a "war of intimidation and harassment" against him. However, on Thursday Middlebrooks insisted that he encouraged Trump and his attorneys to reconsider James' motion to stop the lawsuit because it possessed "all the telltale signs of being both vexatious and frivolous."
Trump decided to take legal action against James a month after she filed a civil lawsuit accusing him (and some members of his family) of financial fraud. In addition, James referred them all to federal prosecutors as well as the IRS for a formal criminal investigation.
Both came after her office looked into Trump's business practices. In response, he refused to hand over documents and then filed a lawsuit against James in December 2021 that was dismissed a year later.