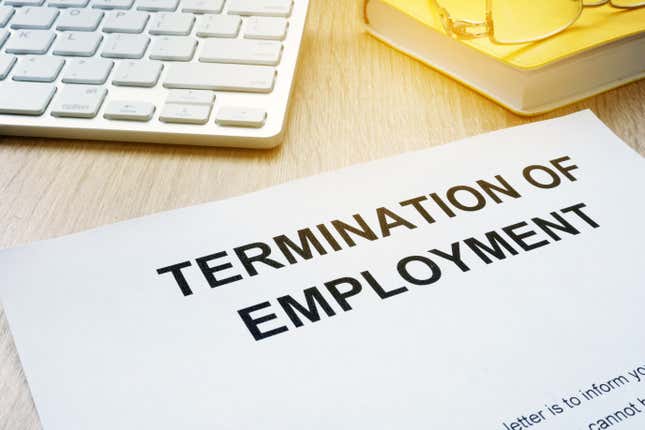 Life comes at you fast.
Or at least if you're on the digital team at Ebony Magazine. The Root has learned that the once-revered publication allegedly fired its online editorial staff without pay on June 7, according to two sources.
Courtney B. Vance in Heist 88 Is Our Black TV Pick of the Week
Former social media director Joshua David and an additional source who requested anonymity out of fear of not receiving their back pay, confirm that the digital editorial staff—comprised of three writers, one videographer and David—were terminated via a call from a human resources representative, subsequently identified as Elizabeth Burnett, vice president of operations of Clear View Group, the Austin-based investor group that owns Ebony and its sister publication Jet.
In an exclusive to The Root, David provided a recorded phone call and an email to corroborate his claim.
He admitted that his concerns about the company surfaced long ago when his superiors initially refused to address the allegations leveled against the company with the emergence of #EbonyOwes, the social media campaign started by unpaid freelance writers. Those concerns became a reality on May 30, when while conducting an interview for a future story, he received the following email informing him of a "delay in payroll" the day before he was to receive his paycheck:

"There was no confirmation as to when [we would be paid]," David told The Root. "Only that they don't have the capital to pay us."
As a result, according to both sources, the digital editorial staff decided to institute a work stoppage until they were compensated for their contributions to the publication. Both sources then confirmed that on June 7, after being locked out of various company accounts, the entire online editorial staff was terminated by phone.

To date, neither source has received their overdue paychecks or any form of severance.

Neither Ebony nor Clear View Group has responded to The Root's repeated requests for comment.

We'll keep you updated as this story develops.

If you or someone you know has had issues with Ebony, please reach out to us at The Root at tips@theroot.com.