Controversy erupted at Sunday night's BET Awards when—in absolutely shocking news—no one was shot, punched or arrested. While this may seem like a result of the maturity of today's black celebrities, many attribute this year's lack of backstage donnybrooks to the presence of The Root's Danielle Belton and Yesha Callahan.

Jabari Banks On A Potential Bel-Air Musical, Fresh Prince Cameos, & A Game of 'Which Aunt Viv?'
Everyone knows they don't play.
Instead of backstage donnybrooks, this year's antics were limited to the preshow ceremonies and the after-parties—all involving the superstar upstart rap group Migos, who took it upon themselves to single-handedly fill the quota for celebrity shenanigans at BET's trap prom. The Root is here to answer all your questions about last night's melees between Migos and Joe Budden, Migos and Chris Brown, and Migos and intelligible lyrics.
Who is Migos?
Migos is a rap group made up of three guys from Lawrenceville, Ga., named Quavo, Offset and Takeoff, best known for the seminal hit song "Bad and Boujee," which—if nothing else—settled America's yearlong debate over what is the correct spelling for people who extend their pinkie when they drink Starbucks (except for members of Alpha Kappa Alpha Sorority, who are exempt from pinkie-extending judgment—because they're all boujee).
G/O Media may get a commission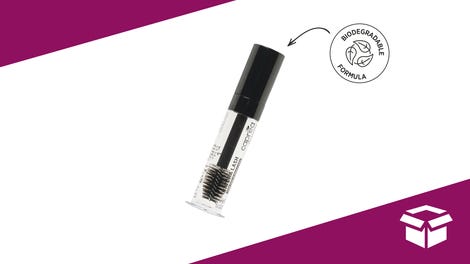 It's $8
20% Off Lash + Eyebrow Serum 2.0 - Caprea Beauty
Who is Joe Budden?
Joe Budden is a rapper best known for his beard.
Just his beard?
Well, Budden is a great lyricist and battle rapper, but it is a very spectacular beard, which covers so much of his face that some people get nervous looking at him because they think he might get some beard in his eye. Even though Budden has been a respected rapper for years, he is best-known for his role on the reality show Love & Hip Hop. Plus, no one can actually name a Joe Budden album. When I Googled "Joe Budden discography," Google told me, "Aye, bruh, let me get back to you on that."
Why did he get into a fight with Migos?
As a lyrical technician holding up the standard of hip-hop for over a decade, Budden has been a vocal critic of young rappers who make songs people actually buy. It's not that Budden is salty; it's that he can see the degradation of the quality in hip-hop over the years, and feels that groups like Migos and rappers like Lil Yachty contribute to the dumbing-down of the art form he loves.
Plus, he's salty.
Budden was on Complex magazine's show Everyday Struggle with DJ Akademiks when Budden threw down his microphone and stormed off the set in the middle of one of the stupidest, most inane conversations ever captured on video. But if you want to see it, here it is:
The New York Daily News reports that the group got into a chest-bumping and shoving match just out of camera range that was calmed down by bystanders. Afterward, Budden took to Twitter to explain why he couldn't contain his visceral look of disgust.
But why does Migos have beef with Chris Brown?
For the same reason all ninth-grade fights happen: Someone was trying to impress a girl. A member of Migos has reportedly been linked to Karrueche Tran.
Ooh, is that the new model Ferrari coming out in 2018? I want to drive one of those Karrueche Trans with the turbo! They say they go 0-60 in 3.2 seconds, but I heard they are really expensive. Migos is balling like that?
No, Karrueche Tran is an Instagram model who recently broke up with Chris Brown and got a five-year restraining order against him because he threatened to go Chris Brown all over her ass. Tran is now reportedly dating Quavo, which may be the stupidest sentence I ever typed.
Brown was hosting a BET Awards after-party showing his new music video when someone from his crew punched Quavo and a fight ensued, according to TMZ. Los Angeles police surrounded the warring factions as Hennessy and blunt residue spilled everywhere, but video showed that it didn't get out of hand. Quavo didn't even ruffle his sequined crop top.
That's so terrible.
Actually, it's not. It marks major progress for the BET Awards. There have been much worse confrontations backstage in previous years. Remember the Rick Ross-Young Jeezy brawl? Remember when T.I. was arrested on the way to the BET Awards trying to buy enough guns to arm a small African country?
We've had rappers die over beef like this. The fact that today's young stars are content to settle for slap fights and a few side eyes is pretty admirable.
I know what you're thinking—today's trap rappers are soft compared with the emcees from hip-hop's past—but I don't think Migos are outlaws like that. I think they are young and rich and wanted to impress the one rapper at Sunday's BET Awards who showed that starting beef pays off if you are a real thug:
Remy Ma.