A 4-year-old boy was hospitalized Saturday after climbing into a gorilla enclosure at the Cincinnati Zoo and falling about 10 feet into a moat that surrounded the habitat. A 17-year-old gorilla was shot and killed to protect the boy.
USA Today reports that Cincinnati police and emergency crews responded to a report of a child falling into the exhibit at about 4 p.m. Police confirmed that the child was taken to Cincinnati Children's Hospital Medical Center near the zoo and was treated for non-life-threatening injuries.
Zoo President Thane Maynard said that the decision was made to kill the gorilla in order to protect the child. The boy was with the 400-pound animal for about 10 minutes before the zoo's Dangerous Animal Response Team deemed the situation "life-threatening," Maynard said.
Maynard said that the zoo's 17-year-old male gorilla, Harambe, grabbed the boy after he fell and dragged him around. Two female gorillas were also in the enclosure.
A video taken by a family visiting the zoo that day and released by local TV station WLWT shows the boy between the gorilla's legs. At the moment, the gorilla was not harming the boy (and looked to some as if he was protecting him), but "the choice was made to put down, or shoot, Harambe, so he's gone," Maynard said.
G/O Media may get a commission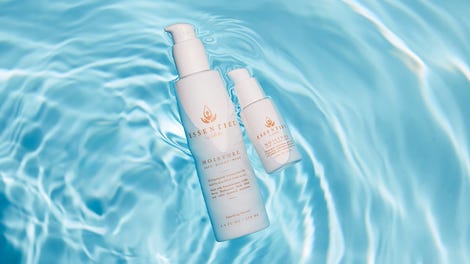 20% off
Essentiel by Adele
Maynard said that in the 38-year history of the zoo's gorilla exhibit, they'd never had anyone get into the enclosure.
"It's a sad day all the way around," Maynard said. "They made a tough choice. They made the right choice because they saved that little boy's life. It could have been very bad."
The decision to shoot Harambe instead of tranquilizing was made in the interest of the boy's safety, Maynard said.
"In an agitated situation, it may take quite a while for the tranquilizer to take effect," he explained. "At the instant he would be hit, he would have a dramatic response. You don't hit him and he falls over."
Maynard also explained that while Harambe didn't attack the child, the animal's size and strength posed a great danger.
USA Today reports that Harambe was born at a zoo in Texas before he was moved to Cincinnati in September 2014.
In 2009 the International Species Information System counted 158 male western lowland gorillas and 183 females in captivity in the United States.
"Harambe was good guy. He was a youngster who started to grow up. There were hopes to breed him," Maynard said. "It will be a loss to the gene pool of lowland gorillas."
Read more at USA Today.