Just watching the trailer for Boots Riley's Sorry to Bother You is like taking a mini psychedelic trip. The rapper-turned-director's dystopian fever dream may be set in present-day Oakland, Calif., but explores alternate dimensions as an allegory of the dangers of assimilation. The satirical comedy, which stars Lakeith Stanfield, Tessa Thompson and Omari Hardwick, among others, won raves at this year's Sundance Film Festival (where Riley is an Institute alumnus) and captured the imagination of film buffs well in advance of its release today.

But while director Riley may call his film "realistic," the buzz surrounding it is in no small part due to its surrealist look and characters. So when The Glow Up had the opportunity to talk with Sorry to Bother You's costume designer Deirdra Govan, we were eager to dive into one of the brilliant minds behind this highly anticipated cinematic experience.
Govan, whose work was most recently seen in Netflix's Roxanne Shanté biopic Roxanne, Roxanne, is a veteran costume and production designer with nearly 25 years' experience in film, television and theater, working her way up from shopper to set costumer to costume supervisor on such well-recognized hits as New York Undercover, the Law & Order franchise, Saturday Night Live, Miss Saigon and Les Miserables before dedicating herself to costume design full-time.
But even with a lengthy resume in the Manhattan creative community, it was her recent work on Roxanne, Roxanne that took Govan on a trip down memory lane. The Houston native made her way to New York City at age 18, throwing herself into the city's iconic late-'80s to early-'90s hip hop and art culture while studying fashion design at the prestigious Parsons School of Design, then under the directorship of Tim Gunn (of Project Runway fame).
G/O Media may get a commission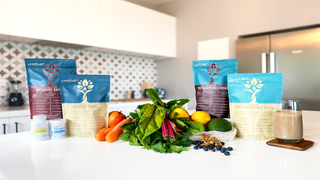 Graduating with a Bachelor of Fine Art in design and Bachelor of Business Administration in design management, Govan then received her master's degree from Pratt Institute in nearby Brooklyn before beginning her rise through the ranks of the notoriously exclusive costume design community, telling us, "It was definitely earned; a lot of hard work [and] a lot of long hours. It was not easy." She continues:
I don't ever want to misrepresent this [career]. ... You're carrying 10, 12 bags at a time, you're dealing with time constraints, you're dealing with budgets, and you gotta know how to move, and pivot, and turn and think on your feet. And it's definitely hard ... this business is beautiful, but it's very difficult.

I think being a costume designer is something that so few people understand, and so, because they don't understand it, they write it off. They think, "Oh, it's just clothes, anyway."
But if the clothes make the man, they definitely make the character, and for Govan, a self-admitted "sci-fi geek" who gravitates to anything "otherworldly," Riley's script broke open a whole new realm of possibility.
I jumped out of my skin when I read the script ... I can't even explain the excitement that I had, because as black and brown people of color we are rarely represented in this way—in sci-fi or alt-universe or dystopian. It's just so fresh and it's so unique, and I was completely in love with it because it was just this mind-bender of a creative opportunity that I wanted to be a part of.
In an industry where signifiers like "urban" are often used to epitomize black culture, Govan was eager to dive into an alternate version of Riley's native Oakland, relying on her own experiences bearing witness to a rapidly gentrified Brooklyn along with extensive research on Oakland's storied history of activism from past to present. She tells us:
[F]rom Black Panthers to Black Lives Matter, from #MeToo to everything under the sun that's going on in the LGBTQ community, I dug deep; a lot of research through articles, newspapers, visual imagery ... [Research is] the time of discovery; it's kind of like you're an attorney and you're deep diving for all the factual information [to make your case].
For Govan—who considers herself a "designer of truth"—research is vital in helping to create a universe that appropriately represents the culture of each project she takes on—even a culture as seemingly absurdist as the one Riley presents in Sorry to Bother You.
Boots [Riley] being from the San Francisco-Oakland area and basing the story in Oakland, I wanted to make sure that I was true to the story and utilized all the resources that were available to me in Oakland [and nearby San Francisco], to make it as authentic and as real as possible. ... I sourced and shopped the majority of the costumes/looks for our characters from several local vintage boutiques, thrift shops and stores throughout the area, [and] took the time to also rework and redesign, paint, dye and distress a few costumes as well. I felt it was important for me, in cultivating a true dystopian-yet-unique style, by sourcing and shopping within the area.

In short, I needed to keep it local. This was paramount in breathing life into each character's costume and their authentic yet unique style ... I didn't want it to be a "hip" vision of Oakland, but a manifestation of crafting a character's look, with each having a signature statement.
As for Govan's own signature statement as one of few women of color making a name for herself in the field of costume design, she was refreshingly real with us about the dangers of being pigeonholed as a designer of "urban" films, and the importance of bringing her authentic, entire self to the table, regardless.
The world that we exist in in the mind of Hollywood, in some respects, it is a liberal environment. But in other respects, people are very comfortable with you in a certain position and they like to see you a certain way. I'm also a woman, and I'm a woman of color—and I'm an educated woman of color. And at some point, it took me a while to kind of embody and really own that; I used to kind of dim my light to make others feel comfortable or to be "less intimidating," and it is a very delicate balance.

I could go really on the deep end and talk about the struggles being a woman of color in this business and being a costume designer, and it's not easy; but at the same time, you have those bright shining lights—or "angels" as I call them—producers and directors who see your value and see your work. ... [F]or me, it's definitely been about being in the right place at the right time, but it's also having the skill set to back it up.
For Govan, the biggest angels in her life have been her family, who always supported her creativity, especially her mother, who told her (in the immortal words of Ralph Waldo Emerson), to "hitch [her] wagon to a star."
"She really fed my dreams," Govan said. And she is still living her dreams, one project at a time.
"You have to love it," she said. "And that's the reason why I'm still in it because I love what we do. I love the artistry—you know, the collaborative efforts that it takes for everyone to work together to put these images up on screen. It's beautiful."

The Glow Up tip: Sorry to Bother You is in theaters now.